Leading science educators' achievements celebrated
July 16, 2018
The Academy has said thank you and farewell to two STEM education leaders—Denis Goodrum and Shelley Peers—who have inspired thousands of teachers and students in Australia and made significant contributions to international education.
Denis Goodrum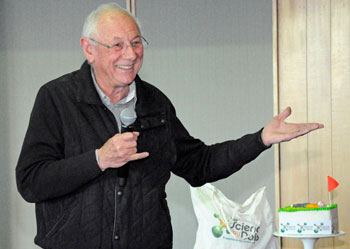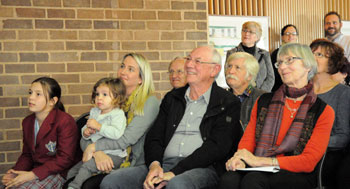 Colleagues, friends and family met at the Academy in June to celebrate a lifetime of achievements in science education by Professor Denis Goodrum, who has retired.
Denis served the Academy in various leadership roles over the last 26 years and played a pivotal role in shaping science education and curriculum development in Australia and overseas.
He was most recently Executive Director of Science by Doing, a comprehensive online science program for Years 7 to 10 funded by the Australian Government and available free to all Australian students and teachers. This ground-breaking program is used by two-thirds of Australian science teachers and many thousands of students. It has stimulated interest in science and provided teachers with resources and professional learning to teach creatively and effectively while meeting curriculum requirements.
I think the resources and the whole Science by Doing program is quite literally the best resource available for interactive and meaningful science teaching. I wanted to thank you and your team for designing everything in this magnificent set of curriculum activities.' Maths and science teacher, Queensland
Denis started with the Academy in 1992 after many years teaching and researching science education. He led the project that developed the Academy's curriculum resource Primary Investigations, the forerunner to the current Primary Connections: Linking science with literacy program.
Over the past two decades, in addition to developing primary and high school programs at the Academy, Denis has led science education research teams and collaborations in the US and Australia, was appointed Dean of Education at the University of Canberra, and advised the Australian Government on the future of science education.
Fortunately the Academy will not be without Denis's skills completely—he will continue to consult on the development of online adaptive learning and formative assessment.
Shelley Peers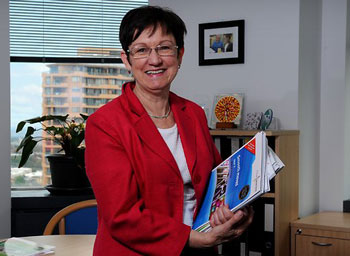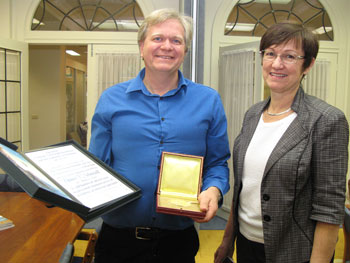 Ms Shelley Peers AM was Director of Primary Connections from 2005 to 2013 and Director of Funded Projects from 2013 to 2018, including oversight of Australian Government funded components.
PrimaryConnections: Linking science with literacy is an innovative program developed by the Academy that links the teaching of science with the teaching of literacy in primary schools.
The program's inquiry-based approach focuses on developing students' knowledge, understanding and skills in both science and literacy. Primary Connections provides curriculum resources and a comprehensive and practical professional learning program to support teachers in the classroom.
Shelley has made a significant contribution to more than 23,000 Australian teachers engaging with Primary Connections professional learning, with more than 35 exemplary curriculum unit resources being developed to support teachers. In 2014, Shelley was recognised as a Member of the Order of Australia for significant service to primary education, particularly to science, curriculum development and professional organisations. Additional honours received by Shelley include the 2012 Purkwa Laureate, a Grand Prize of the French Academy of Sciences, and a 2009 Churchill Fellowship to study inquiry-based primary school science education in the US, UK and Europe.
The Academy thanks Shelley for her commitment and contribution to primary science education in Australia, and warmly wishes her well in the future.