STEM Women launches on 1 August
July 29, 2019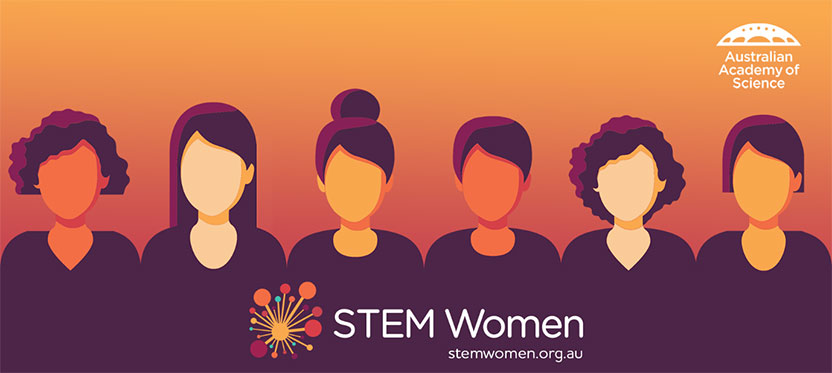 On 1 August the Australian Academy of Science will launch a new resource for gender equity toolkits: STEM Women, an online directory of women in Australia working in STEM.
STEM Women aims to promote gender equity by showcasing the breadth of STEM talent in Australia. It was developed by the Academy in partnership with CSIRO, Science & Technology Australia, and the Australian Science Media Centre, with financial support from the Australian Government.
STEM Women connects a diverse range of women with exciting opportunities to progress their careers and personal capabilities such as conference invitations, committee and board requests, and award nominations.
STEM Women is a resource built for both experts and seekers.
Expert profile creation is quick through social media login and a streamlined sign-up process. Integration with CSIRO|Data61 Expert Connect allows an expert's research and media activity to be updated in real time, removing the burden to continuously update individual profiles.
Seekers can search for experts based on their expertise, location, interest in opportunities and other diversity attributes. Experts can be shortlisted throughout the search process and messaged directly through STEM Women.
STEM Women is a platform developed to increase the representation of all women at all stages of their STEM career, whether in academia or industry. For details on how to share STEM Women through your organisation contact hello@stemwomen.org.au
Contributing partners