Message from the President—July 2021
July 30, 2021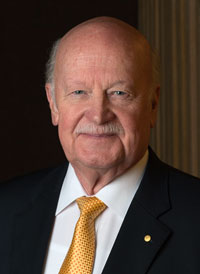 As Australia comes to grips with the Delta variant of COVID-19, the sharing of reliable and accessible information is more important than ever. The Academy has recently produced two COVID-19 videos and three explainer articles for a broad audience with the support of the Australian Government Department of Health. The department has shared the content on social media. The videos have also been included in mainstream media reports and the Academy has shared the content with our 2.5 million social media followers and beyond. With so much misinformation in the community, I encourage you to watch, read and share the content at science.org.au/covid-19.
The impacts of the pandemic continue to reverberate around the world. A recent report by the Academy found that the impact of COVID-19 on women in the STEM workforce in the Asia-Pacific region has added to the existing challenges and barriers they face in progressing their careers. We discussed the report's findings with leaders from the region at a webinar and are grateful for the participation of these experts. The report was funded by the Australian Government's Regional Collaborations Programme, and you can read more about it in this newsletter and watch the recording of the webinar.
As you may be aware, the Academy's annual flagship event, 'Science at the Shine Dome', has begun. It has been a pleasure to see Fellows Professor Cheryl Praeger and Professor Andrew Holmes delivering their award lectures online. Please look at the Science at the Shine Dome schedule and join us online for coming events, including the 'Science and the Public Good' symposium to be held on 12 August.
Are you interested in scientific history? The Academy is seeking volunteers to assist with digitising and transcribing the unique scientific collections held at the Shine Dome. Information on opportunities to work on in situ or to assist from home are available in this month's newsletter
For our younger readers, we've just launched our second 'scienceXart' competition, this time celebrating the United Nations International Year of Fruits and Vegetables. I'm looking forward to seeing the wonderfully creative ideas that will be generated by primary school students. Don't delay—submissions are being accepted throughout August.
I hope you enjoy reading the July newsletter. I extend my thoughts to everyone restricted by the current COVID outbreaks and hope you are keeping safe and well.
John Shine