Australian researcher receives awards at HOPE meeting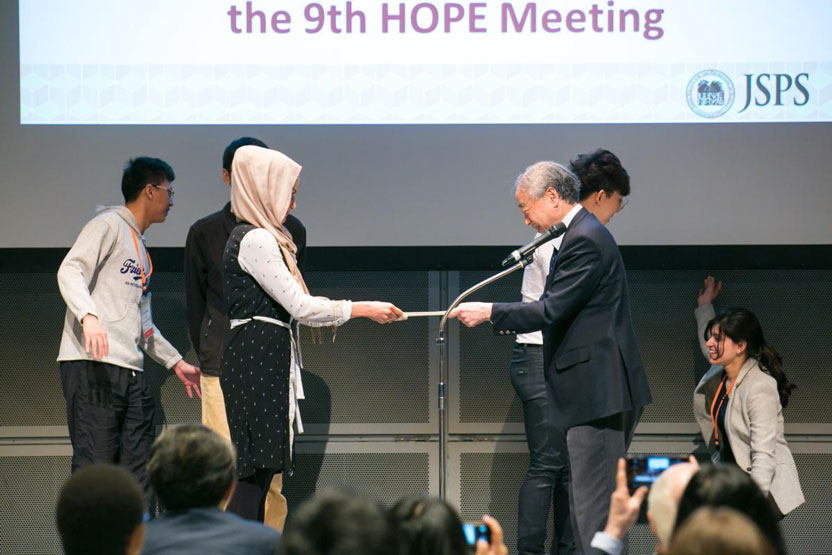 Six Australian researchers attended the 9th HOPE Meeting in Japan earlier this year.
They were:
Dr Nathalie Bock, Queensland University of Technology
Dr Fatima El-Assaad, UNSW Australia
Mr Benjamin Fulcher, Monash University
Mr Shuai Li, the Australian National University
Dr Lidia Matesic, Australian Nuclear science and Technology Organisation (ANSTO)
Ms Renee Webster, Defence Science and Technology Group
HOPE meetings, hosted by the Japan Society for the Promotion of Science, bring together Nobel Laureates and around 100 outstanding graduate students and young researchers, who are selected from countries in the Asia–Pacific region.
Dr El-Assaad won two awards for her poster presentations, continuing the success Australians have previously had at HOPE meetings. Dr Bianca Bernado from Baker IDI Heart and Diabetes Institute and Dr David McDonald from the University of Sydney received poster presentation awards in 2015 and 2016 respectively.
The next HOPE meeting will be in March 2018 in Tokyo, Japan. The Academy will call for applications closer to the date.