Archives provide window into Antarctic research
June 28, 2021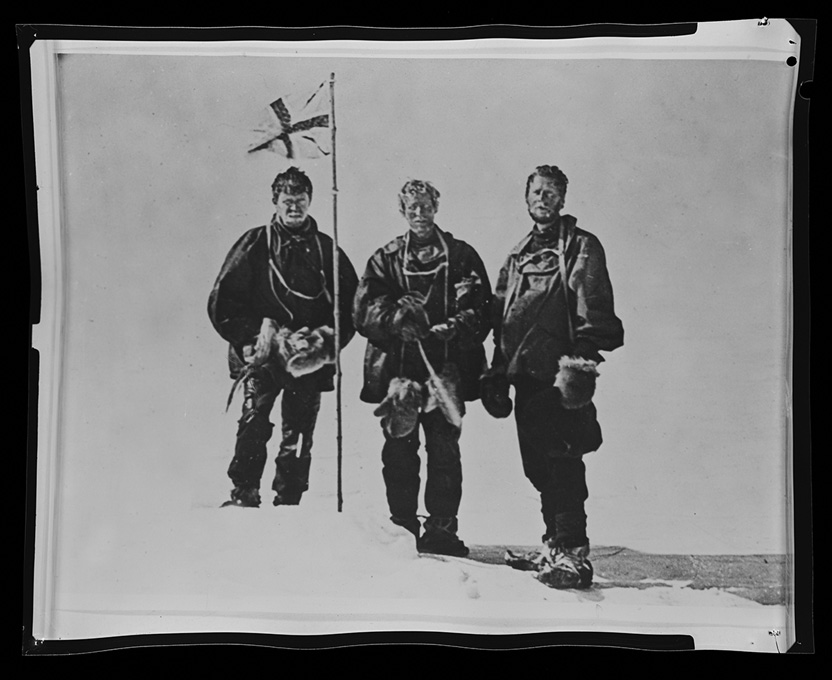 The Academy's archives provide an invaluable window into early Antarctic exploration and research, including that of Welsh-Australian geologist Sir Tannatt William Edgeworth David. His involvement with Antarctic research spanned four decades—first as a scientist and explorer, and later as a steadfast advocate for expeditions.
Professor David was already well known for his investigation into glaciation and past ice ages by the time Ernest Shackleton sought his expertise for the British Antarctic (Nimrod) Expedition of 1907–09. Professor David recruited two of his former students, geologists Douglas Mawson and Leo Cotton, and took unauthorised leave from his position as Chair of Geology at the University of Sydney to join the voyage. Once on Antarctic soil, he oversaw the first climbing expedition to successfully summit Mount Erebus, the world's southernmost active volcano. He also led a party of scientists on an ambitious four-month journey to be the first to reach the South Magnetic Pole.
The Academy archives hold Professor David's diaries and field journals, beginning in 1907 and spanning almost all of 1908. The Edgeworth David Collection details everyday life at base camp and preparations for the journey to the South Magnetic Pole. The notebooks also cover the five and a half-day climb to the top of Mount Erebus. This undertaking involved a blizzard that kept the party in sleeping bags for over 24-hours, exposed them to openings in Earth's surface that emit steam and volcanic gas, caused one man to collapse from exhaustion and another such severe frostbite that he lost a toe.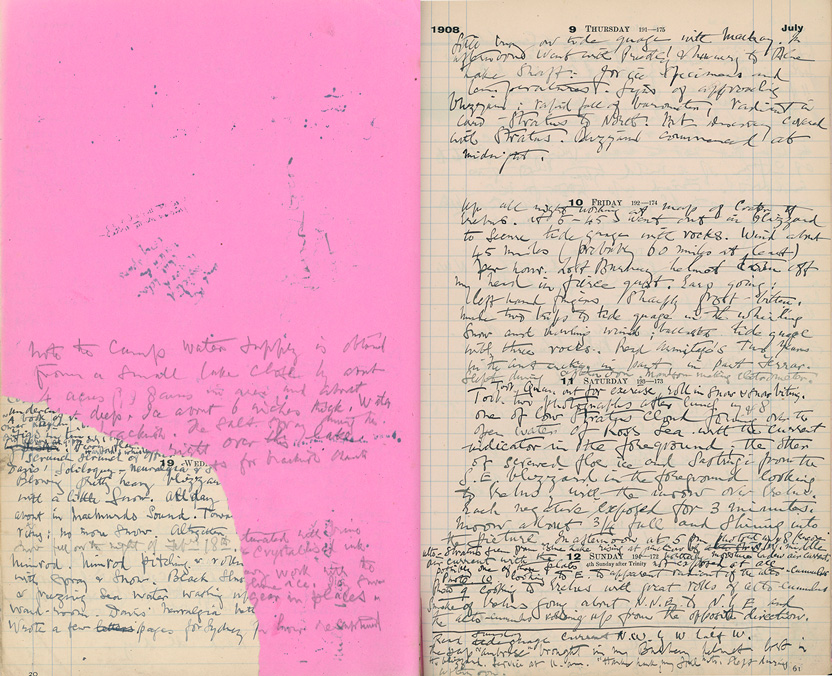 The Academy archives
Accessing the digital collection
A searchable catalogue of archive and library collections, including the Edgeworth David Collection, can be accessed via the Academy website. Some material may only be available by special permission. Search Academy Collections or Contact the Academy to enquire.
Volunteering at the archives
The Academy is seeking volunteers to work with the archivist. Opportunities exist to assist with digitising collections and to work remotely to transcribe and extract vital information from our nationally significant history of science archive.
Contact archivist Clare McLellan at library@science.org.au to enquire.
Digitisation project appeal
Work has begun to professionally digitise historically important collection material held in the Academy archives. This project is primarily funded by donations from Fellows and friends of the Academy and would not be possible without this support.
Donations from organisations and individuals are welcome and can be made via the Academy website or by contacting the Academy's Philanthropy Manager, Isobel Griffin, by email or phone on 02 6201 9471.