Message from the Chief Executive—May 2018
May 16, 2018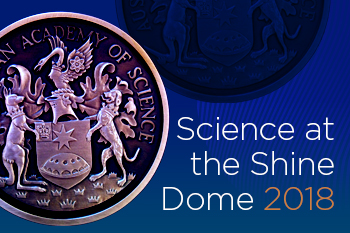 Next week I will have the great honour of welcoming Fellows and guests to the 64th annual Science at the Shine Dome, a remarkable celebration of science and a display of scientific excellence in Australia. Guests will have the opportunity to hear from Australia's most distinguished scientists, including 23 researchers who will be formally admitted to the Academy's Fellowship. If you'd like to join us for some or all of the event, be quick—registrations close 5 pm Wednesday 16 May.
Science was also celebrated in the 2018–19 Federal Budget handed down on 8 May. The Academy welcomed a number of new budget initiatives to support science. You can read about these in the May newsletter or view a summary in this video. Many Fellows of the Academy have provided the scientific evidence base and high quality, independent advice to government which contributed to a number of measures announced in the budget. I am pleased to see Fellows' involvement and the Academy's sustained advocacy efforts have paid off.
I hope you enjoy the May newsletter.
Anna-Maria