Academy hosts international education conference
May 27, 2021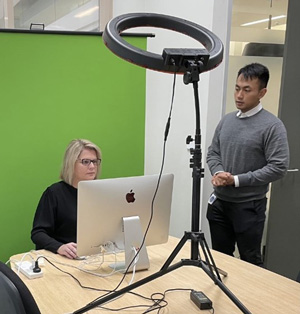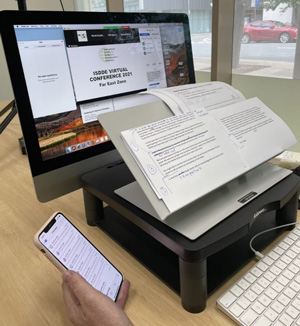 The Academy recently hosted the 2021 Virtual Conference Far East Zone of the International Society for Design and Development in Education (ISDDE). ISDDE aims to improve the impact on education of the design and development of educational materials, particularly in mathematics, science and technology.
Fellows of the society are educational designers and project leaders with outstanding records from all around the world. Dr Kristen Tripet, Program Manager of the Academy's school mathematics program, reSolve, was admitted as a Fellow of the society in 2017.
The 2021 ISDDE conference was the first online event for ISDDE. The conference was hosted in three time zones and phases across 24 hours, with contributions from Far East, Europe/Africa and Americas zones. It included plenaries, interviews, panels and discussions, and focused on design in mathematics and science of curricula, resources, assessment, professional learning, teaching and learning with technology. Over 500 attendees participated from all over the world.
The Far East Zone was hosted from the Academy's base in Canberra. Attendees from countries including Taiwan, Indonesia, New Zealand, Singapore, the USA and Australia joined the three-hour event. Together with design and strategy practitioner Michael Bloom, the Academy's Claudette Bateup and Nicola Dziadkiewicz presented a plenary on design of education materials with the teacher in mind, showcasing recent work undertaken by the Academy's science education program Primary Connections.
The event provided the opportunity to share experience with a broad audience and valuable professional experience for the Academy's education team about educational design and online event delivery.