Message from the President—November 2019
November 27, 2019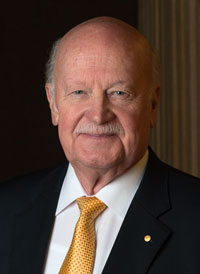 There is a lot of activity at the Academy as we head toward the end of the year.
Leading this month's achievements is a fantastic win by Australian Rhys Pirie at the international Falling Walls Lab in Berlin. Rhys, from the University of Queensland, is the first Australian to win the Young Innovator of the Year at the event—competing against 100 finalists from more than 60 countries. I warmly congratulate him. Australia was also represented at Falling Walls Lab by Dr Elena Schneider-Futschik from the University of Melbourne and Kate Secombe from the University of Adelaide. Falling Walls is one of the Academy's most exciting national and international engagements for young researchers.
The Academy was also well represented at Berlin Science Week, with a lot of interest in our successful strategies for taking science to a broad audience through social media.
This month has seen the publication of a guide for increasing the diversity of those who nominate for and receive prizes and awards in STEM. This valuable resource was created by the Early- and Mid-Career Researcher (EMCR) Forum with the support of the Academy and is essential reading for everyone who manages and promotes prizes and awards—including the Academy. We would like to see this guide shared globally.
I hope you enjoy reading about these achievements and more in this month's newsletter.
John Shine