Regional Collaborations Programme grants to support COVID-19 research projects in the Asia–Pacific
October 29, 2020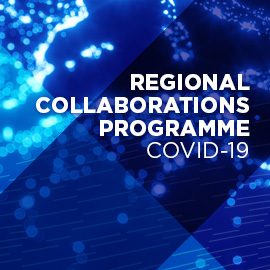 Grants of up to $10,000 are available to support digital collaborative research projects with Asia–Pacific regional partner economies for Australian early- and mid-career researchers.
The Regional Collaborations Programme grants will support projects that utilise digital methods of collaboration to address shared regional challenges that either directly or indirectly relate to the COVID-19 pandemic response and recovery in the Asia–Pacific region.
Over $250,000 in funding is available for digital grants under the programme, with half being made available for early-career researchers (up to 10 years post PhD) and half for mid-career researchers (up to 15 years post PhD). Applications are invited from early-career and mid-career researchers in the following fields of research:
agricultural, veterinary and food sciences
biological sciences
biomedical and clinical sciences
built environment and design
chemical sciences
Earth sciences
engineering
environmental sciences
health sciences
Indigenous studies
information and computing sciences
mathematical sciences
physical sciences
psychology.
The projects are expected to commence after recipients are announced in early 2021 and must conclude by the end of January 2022.
This funding initiative is part of the Australian Government's Global Innovation Strategy, under the National Innovation and Science Agenda.
Find out more about the Regional Collaborations Programme COVID-19 digital grants