Coming events—October to December
September 26, 2018
Canberra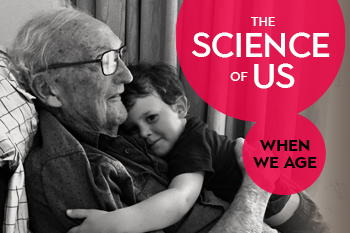 When we Age
In our fifth event in the popular Science of Us series, When we Age will explore the ageing of our brains and our bodies, with Professor Bronwyn Kingwell from Baker Heart and Diabetes Institute and Professor Kaarin Anstey from UNSW Sydney and NeuRA.
Date: 5.30 pm, 16 October
Venue: The Shine Dome, Gordon St, Acton
The International System of Units: A public lecture by Dr Barry Inglis
Dr Inglis is the pre-eminent global authority in overseeing the significant international research that has resulted in the history-making proposed revision of the International System of Units (SI) in May 2019. Dr Inglis will discuss the changing nature of measurement standards in addressing the needs of industry, the community, science and emerging technologies; the role of national metrology institutes such as the National Measurement Institute (NMI) in Australia; and the proposed redefinitions in detail and their expected impact.
This free event is delivered in partnership with the NMI. Booking is recommended.
Date: 5.30 pm, 18 October
Venue: The Shine Dome, Gordon St, Acton
2018 Negative Emissions Conference
This conference aims to explore negative emissions technologies holistically from practicality, feasibility, and environmental and societal impact perspectives.
Date: 30–31 October
Venue: The Shine Dome, Gordon St, Acton
Registrations close 19 October
Melbourne
The Science of Sport: Women on and off the field
Date: 5.30–7.15 pm, 28 November
Venue: AAIM Park, Melbourne
This event is free, but bookings is essential.
Sydney
Cooling Sydney Hack (a Theo Murphy Initiative)
Cooling Sydney Hack is a fast-paced and engaging full-day event that seeks to inspire and showcase solutions to address urban heat, and present strategies and actions to keep Sydney cool. Anyone interested in contributing to solutions to urban heat in the Sydney Basin is welcome.
Date: 12 December
Venue: Western Sydney University, Parramatta