What have we been up to?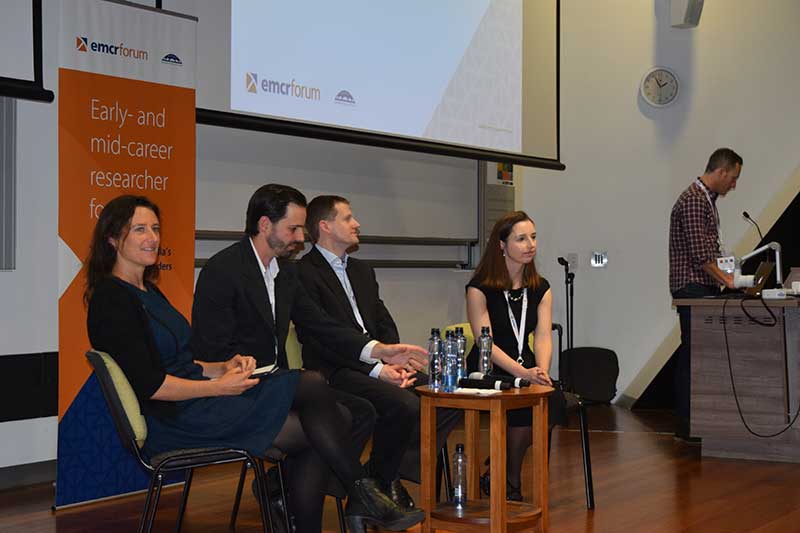 It was great to see many of you who made it to Science Pathways 2016: Future Leaders! We hope you enjoyed it as much as we did. Apart from running a conference, here are all the other things that the EMCR Forum have been working on recently.
New web presence
The EMCR Forum's web pages have been given a bit of a spruce up recently. We invite you to check them out. There is now easy access to information on all the events and opportunities that the Academy offers for EMCRs. We have also added a dedicated resources page for EMCRs with information on gender equity, science communication and engaging with industry. Don't forget to send us some feedback on 'Starting the conversation between academia and industry' while you are there.
We have also updated our membership registration form. Now is a great time to encourage your colleagues to join the EMCR Forum—there are lots of great reasons to become a member. Even if you are already a member (which you are if you are receiving this newsletter by email!) we encourage you to complete the new membership form to update your details. The new form collects some basic information about EMCRs (for example, where you're based and your field of research) which will help us to understand the composition of the Australian EMCR community.
Representing you
The EMCR Forum provided advice on the potential impact of changes to the NHMRC grant program by writing a submission to the NHMRC's Structural Review. You can also read other submissions produced by the EMCR forum on their new web pages. The EMCR Forum is always happy to receive input into any of their submissions, so please contact us with your views.
Events
We received over 100 applications to attend the 2016 Theo Murphy Australian Frontiers of Science Symposium: The microbiome—exploring the role of microorganisms in ecosystem processes and health. Congratulations to those who were selected to attend! We hope you enjoy the event which will be held in Adelaide at the end of the November.
There are two Theo Murphy events for EMCRs each year (a Think Tank and a Frontiers of Science Symposium) and all EMCRs selected to attend are fully funded, so it is certainly worth applying when one comes up in your area of research (another great reason to be a member of the EMCR Forum!). Next year's broad topics will be nutrition and Antarctic research. So keep your eyes out for the call for applications and let your colleagues in these fields know that it is a great time for them to join the EMCR Forum.