2020 J G Russell and Douglas and Lola Douglas awardees
February 06, 2020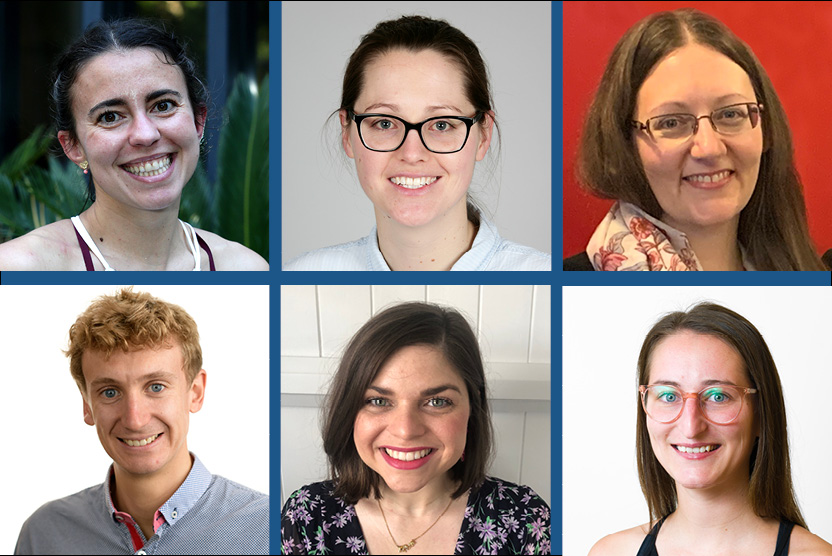 The Academy is proud to announce the recipients of two prestigious top-up awards, the J G Russell Awards and the; Douglas and Lola Douglas Scholarships in Medical Science
The 2020 J G Russell Awardees
The J G Russell Award is for highly ranked Australian Research Council Discovery Early Career Researcher Awardees, topping up their existing funding. It is aimed at financially helping talented younger researchers in the basic sciences as a token of the community's regard for them. It recognises the costs involved in experimental research, and can be used towards the costs of equipment, maintenance, and travel.
Dr Blanca del Rosal Rabes, Swinburne University of Technology
$7000
Dr del Rosal's research aims to develop a contactless method based on near-infrared (NIR) light to get real-time maps of the temperature of the nervous system in living animals, to reveal the links between local heating and neural function. She will use the award to improve and expand her spectroscopy system to use laser sources, allowing her to study different fluorescent nanomaterials for use in research.
Dr Annie Colebatch, Australian National University
$7000
Dr Colebatch's research focuses on using liquid organic hydrogen carriers (LOHCs), which can release energy on demand and be "refuelled", to meet the challenge of clean energy. She will use the award to purchase a second pressure reactor to facilitate multiple students conducting experiments concurrently, allowing flexibility in project design and improving productivity.
Dr Laura Grogan, Griffith University
$7000
Dr Grogan's research aims to model the relationship between tolerance, and resistance of, chytridiomycosis (an infectious disease that affects amphibians worldwide) in Fleay's, Great and Giant Barred frogs. She will use the award to genetically sequence the tissues that are involved in immune response, allowing her to examine a greater range of genes related to immunity.
Dr James Baker, University of Sydney
$6940
Dr Baker studies soil erosion driven by flowing fluids with the aim of predicting, and ultimately preventing, intense soil loss or problematic build-up of sediment. He will use the award to fund a two-day collaboration of Australian researchers, as well as for new X-ray equipment for measuring 3D velocities and real-time positions of eroded particles.
The 2020 Douglas and Lola Douglas Awardees
The Douglas and Lola Douglas Scholarship in Medical Science for PhD candidates awarded a National Health and Medical Research Council (NHMRC) Postgraduate Scholarship, topping up their existing funding to cover costs of small items of equipment, research materials, travel, or research assistance. It was made possible through a generous bequest made by Lola Rachel Maude Douglas, a philanthropist with a keen interest in medical research. One of her great wishes was to support young researchers and this bequest enables the Academy to help to fulfil this wish.
Ms Roxanne Jones, Australian National University
$14,000 (over two years)
Ms Jones' research aims to understand the health and wellbeing of Aboriginal and Torres Strait Islander children admitted to paediatric intensive care units, through a quantitative analysis of a national dataset and supplemented by interviews with parents of those children admitted. She will use the award to attend an international conference, undertake professional development, and travel to interview study participants across Australia.
Dr Emily Papadimos, Menzies School of Health Research
$7,000 (with possibility of second year $7,000 funding, if requested)
Dr Papadimos' research looks at understanding the impact of in-utero diabetes exposure on early childhood growth outcomes and cardio-metabolic risk, which could help identify Aboriginal and Torres Strait Islander children who would benefit from early intervention. She will use the award to fund critical research equipment, training and travel in order to collect better data and perform health assessments.