2021 scienceXart winners announced
November 26, 2021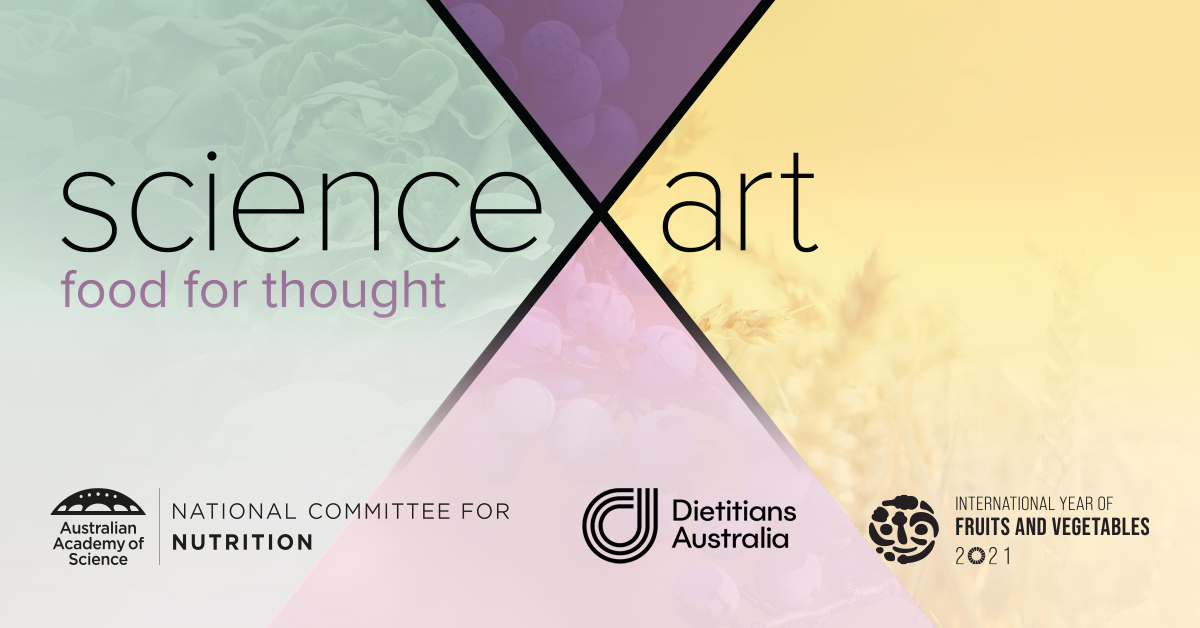 Congratulations to the five fantastic winners of the Academy's 'scienceXart: food for thought' competition!
This year's scienceXart competition was hosted by the National Committee for Nutrition, celebrating the creativity of nutrition science. It received hundreds of entries from primary students nationwide, who described the science using a creative plate of food.
The judges were particularly excited by the number of entries from students who explored nutrition science together in their classrooms.
Foundation/Kindergarten/Prep
Summer, whose plate featured an array of healthy fruits and vegetables. "Every day at school we eat healthy because fruit and vegetables make us grow. I eat bananas and healthy fruit because it is yummy."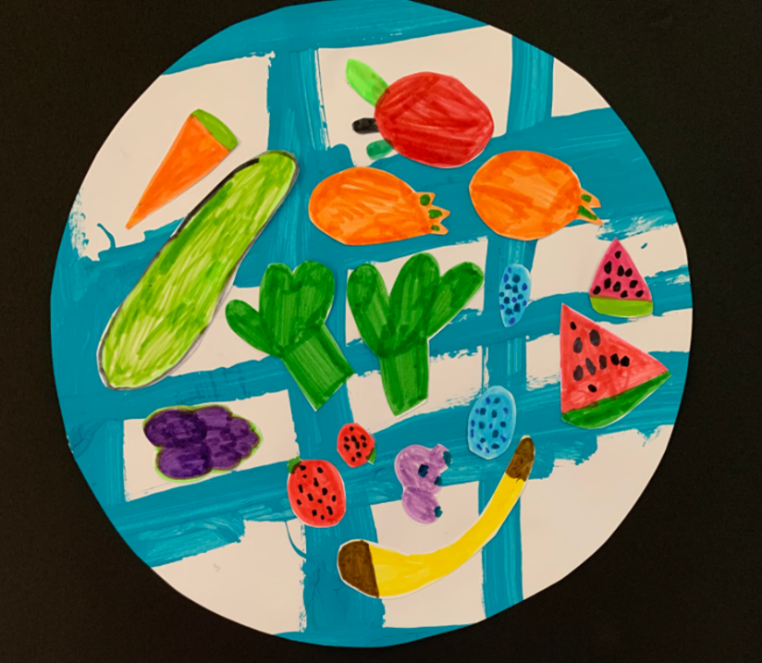 Year 1/2
Ellie, with a creation designed for her mum, which was commended for featuring all food groups and water. " … Vegetables and fruits are mum's favourite foods, they have fibre to keep digestive system healthy. Also they provide vitamins A, C and K as well as folic acid to support body. Milk gives calcium to support bones. The most important food for our daily life is water, it is a key to make our body works normally."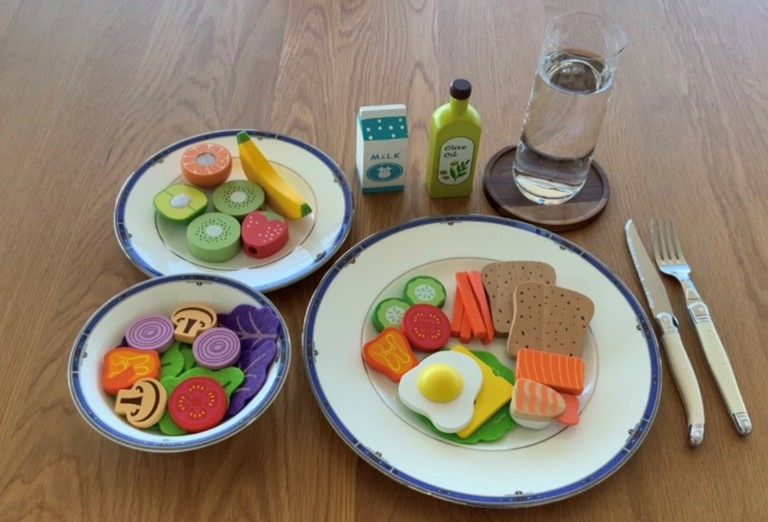 Year 3/4
Arabella, who created a fun way to eat all the colours of the rainbow. "I created a fun, healthy plate using mainly organic and whole foods and based on the strategy of eating all the colours of the rainbow. My aim was to get a maximum variety of nutrients and minerals into a balanced meal in a memorable and fun way. I hope it inspires you to eat a rainbow and eat more healthily. Remember, you are what you eat!"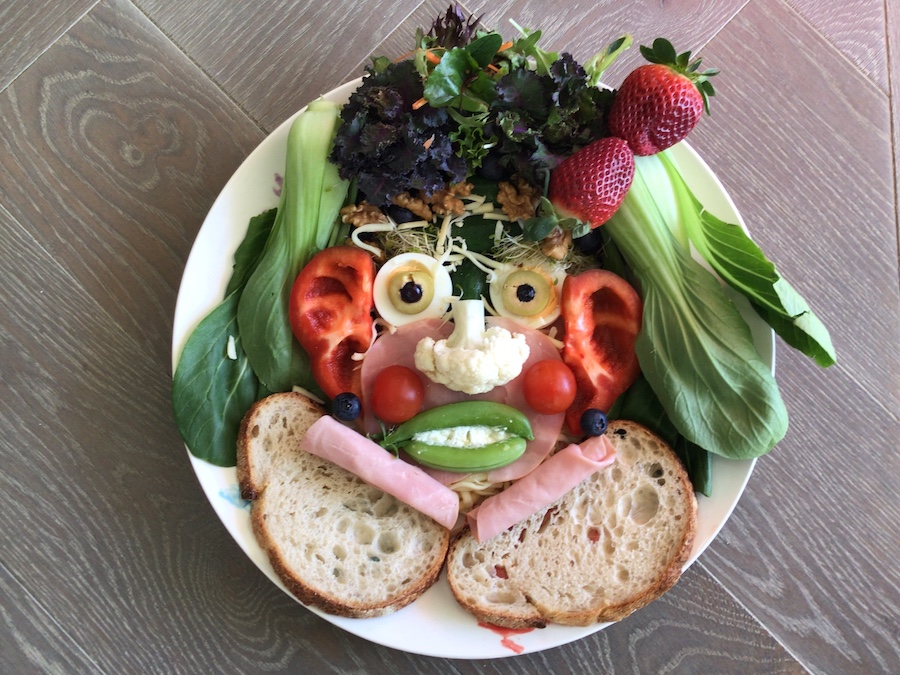 Year 5/6
Awarded jointly to William and Oceana, for their vitamin-filled illustrations. Says William: "… [Apples] have 6 different vitamins and minerals including vitamin c vitamin b6 vitamin k manganese copper and potassium. The extent that I eat them may be a bit unhealthy but it's worth it to get the sweet sweet taste of an apple every day…"
Says Oceana: "I decided to make a nice, fitting lunch having a medium rare cooked steak with a few slices of tomatoes which can also help your cells from being damaged. There is also cooked asparagus having vitamin C, K and A! For the sides, we have cooked spinach and cooked corn. Corn having vitamin C, and spinach having vitamin E."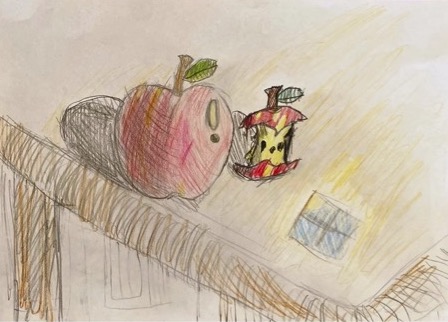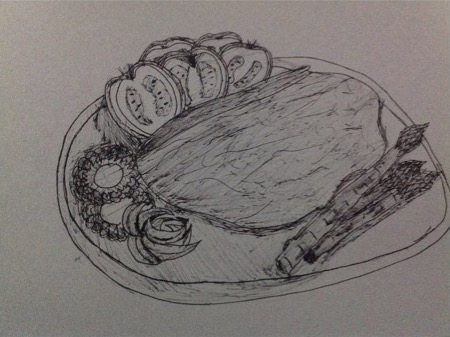 Celebration of the International Year of Fruits and Vegetables
This competition offered an opportunity for primary school students to explore the science of what they eat alongside their creativity, and was held to celebrate the International Year of Fruits and Vegetables. Entries were judged by a panel of experts in education, nutrition science and art.
The panel included:
Professor Helen Truby, Chair of the Australian Academy of Science's National Committee for Nutrition
Victoria Alexander, author, photographer and designer
Kate Di Prima, dietitian and paediatric and family nutritionist
Nicola Dziadkiewicz and Jennifer Lawrence, Primary Connections
Thank you to Dietitians Australia for sponsoring this year's competition and the National Committee for Nutrition for hosting scienceXart, as well as the students, teachers, parents and schools who took on this year's scienceXart challenge.