Academy announces new senior leaders
December 08, 2021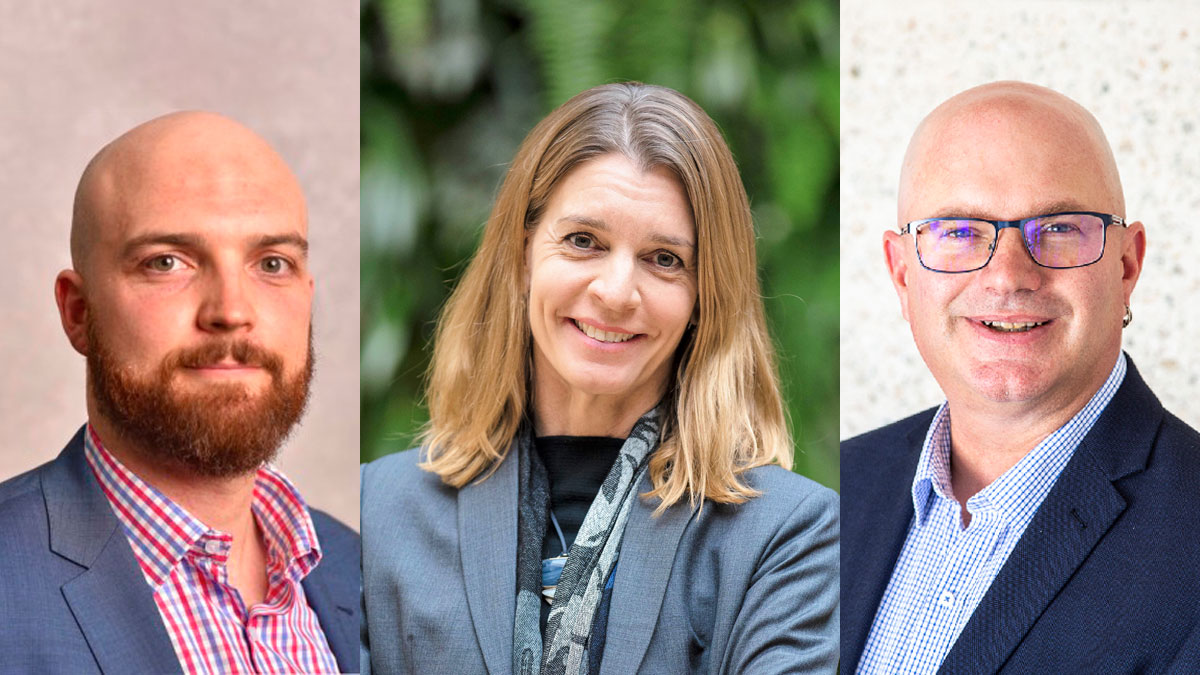 The Australian Academy of Science is pleased to welcome three new appointments to senior roles: Dr Petra Lundgren, Director of Future Earth Australia; Zach Ghirardello, Director, Diversity and Inclusion and Andrew Hood, Chief Information Officer.
A more sustainable world for all
Dr Petra Lundgren will take up the role leading Future Earth Australia in early 2022.
She brings a diverse and international background to Future Earth Australia, with over 25 years of experience spanning academia, government, development cooperation and the not-for-profit sector.
Petra has worked in Europe, East Africa and Australia, and says her focus has always been on translating and integrating scientific innovation and discovery into policy and environmental conservation.
She says she is driven by the conviction that a more sustainable world for all can only be achieved through a proper transdisciplinary approach, which requires engagement across academia, government, industry and civil society.
"I hope to put my diverse background and global network to good use in forming solutions to global and national sustainability challenges," says Petra.
"I'm looking forward to being part of FEA as it enters into its next exciting chapter."
An intersectional lens on science
Zach Ghirardello is joining the Academy's Diversity and Inclusion team in December.
He brings to the role extensive experience in all aspects of diversity and inclusion, and has worked with all parts of the economy to advance equity in Australia. Zach was most recently Membership and Partnership Manager of Diversity Council Australia.
He is passionate about gender equality, social justice, and environmental issues.
"My background in the corporate sector has also shown me the benefits of harnessing Australia's scientific contributions with an intersectional lens, through diversity of thought and meaningful representation," says Zach.
"I am excited for the opportunity to join the Australian Academy of Science at a time when diverse thought and inclusive practices are increasingly acknowledged to drive long-term success.
"I look forward to contributing to the Academy's commitment to support excellence in science and empower the next generation of scientists."
An ICT strategy for the future
Andrew Hood commenced his role in November.
Working previously in the public service, his most recent role was as acting CIO at the National Gallery of Australia, where he led infrastructure projects to modernise the National Gallery's information and communication technology (ICT), including major network upgrades.
"My focus at the Academy will be the development of an ICT strategy for the future," says Andrew.
"I'm optimistic about providing a valuable contribution to the operations of the Academy."
Farewells
The Academy is grateful for the contributions and leadership brought to the Academy by outgoing staff in these roles:
Louise Moes, Manager, Diversity and Inclusion,
Dr Tayanah O'Donnell, Director of Future Earth Australia, and
Patricia Leahey, Chief Information Officer.
The Academy wishes them every success in their next chapters.