Academy announces successful recipients of the 2019 J G Russell Award
April 12, 2019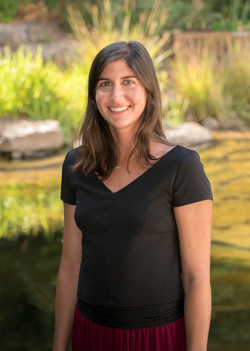 The Australian Academy of Science has announced the successful recipients of its 2019 J G Russell Award.
The award is aimed at financially helping talented younger researchers in the basic sciences as a token of the community's regard for them.
Awardees are chosen from the recipients of the Australian Research Council Discovery Early Career Researcher Awards. The award recognises the costs involved in experimental research, and can be used towards the costs of equipment, maintenance, and travel.
The recipients are:
Dr Giulia Ghedini from Monash University to resolve how entire ecological communities respond to global warming and identify the mechanisms that drive these responses.
Dr Yu Heng Lau from the University of Sydney to uncover a new and generalisable platform technology for controlling chemical reactions on the nanoscale, which could benefit the manufacturing industry.
Dr Tatiana Soares da Costa from La Trobe University to identify novel and smarter herbicide development strategies for effective weed management to sustain our fauna, flora and agricultural industry.
Dr Qi Wu from the University of Adelaide to develop an Artificial Intelligence (AI) agent that communicates with humans on the basis of visual input and can complete a sequence of actions in environments by combining computer vision (CV), natural language processing (NLP) and reinforcement learning (RL).
The awards are valued at $6,000 each and are supported by the generosity of the late Miss J Russell. Find more information about the award here.