Academy Fellow among Australian scientists elected to Royal Society
May 12, 2023
Academy Fellow and polymer chemist Dr Graeme Moad is one of two Australian scientists elected this year to the Royal Society, the oldest scientific academy in continuous existence.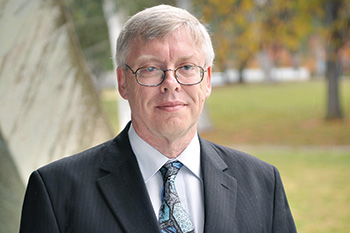 Dr Moad and Murdoch University's Dr Rajeev Varshney are two of the 80 outstanding researchers, innovators and communicators from around the world who have been recognised in 2023 for their substantial contributions to the advancement of science.
Dr Moad, who is based at CSIRO, was elected to the Australian Academy of Science in 2012 and awarded the David Craig Medal and Lecture in 2020.
He is a world leader in polymer chemistry, where he has made pioneering contributions to the fields of polymer design and synthesis, polymerisation kinetics and mechanism, and polymer nanocomposites.
Dr Moad's research on novel synthetic methods for the controlled synthesis of polymers has contributed to new materials for industrial uses, nanotechnology, organic electronics and bio-applications.
President of the Australian Academy of Science Professor Chennupati Jagadish said the honours were well deserved.
"We at the Australian Academy of Science are all delighted to hear the news of the election of two Australian scientists to the Royal Society," Professor Jagadish said.
"Dr Moad made pioneering contributions to polymer chemistry, in particular polymerisation using reversible addition fragmentation chain transfer (RAFT), which is used in industry worldwide."
We asked Dr Moad about his election to the Royal Society and career.
How did you feel when you were notified of your election to the Royal Society?
Professor Andrew Holmes, who submitted the nomination and is knowledgeable of the Royal Society, had told me he thought I had a worthy—and he thought deserving—application, Professor Dave Solomon also.
Nonetheless, that I have been elected came as a pleasant surprise.
With Dr Ezio Rizzardo being FRS, I was not at all confident that my application would get up in the same field for, in part, similar work.
What does it mean for your science to be recognised in this way?
It is important to have the chemistry we have been doing recognised as significant. RAFT chemistry, having been utilised in so many applications, is now recognised as a major breakthrough in polymer chemistry. And we continue to make breakthroughs. Maybe the recognition will convince those who fund research to continue to fund it.