Academy Fellow elected to United States National Academy of Sciences
May 03, 2019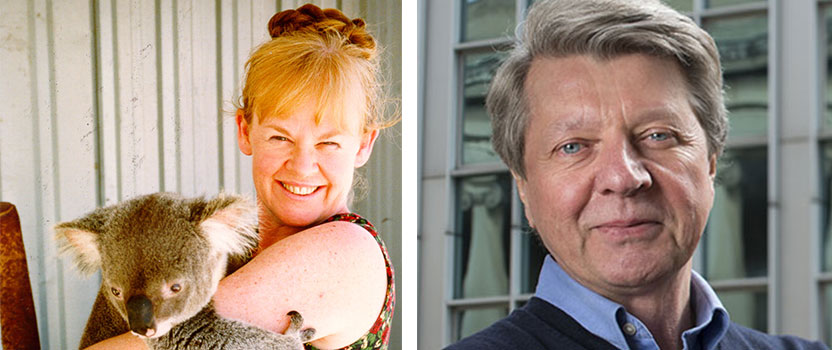 Australian Academy of Science Fellow Professor Jenny Graves AO is one of 125 scientists recently elected to the United States National Academy of Sciences (NAS), and the only Australian scientist to be elected this year.
Professor Graves, from La Trobe University, was elected as a Foreign Associate in recognition of her distinguished research in genetics. She is renowned for her pioneering investigation into the genetics of sex, and her work mapping the genomes of the kangaroo and platypus.
"I'm delighted to have been elected into the National Academy of Sciences and to join a group of such world-leading scientists," Professor Graves said.
Professor Graves was elected to the Australian Academy of Science for her seminal work on the mammalian genome. In 2017, she was awarded the Prime Minister's Prize for Science.
Australian Academy of Science Corresponding Member Professor Krzysztof Matyjaszewski, a chemistry researcher at Carnegie Mellon University, was also announced among the new Members of the NAS.
Professor Matyjaszewski is known for inventing a method of polymerisation that has spawned a prolific area of chemistry research and practical applications.
Election to the NAS is considered one of the greatest honours a scientist can receive. There are only a handful of Australian scientists among the NAS membership.
Similar to the Australian Academy of Science, the NAS is a private, non-profit organisation. Scientists are elected by their peers for outstanding contributions to research. A maximum of 100 new members, who must be US citizens, are elected each year. Foreign Associates are non-US citizens and only 25 are admitted per year.
The Academy congratulates both Professor Graves and Professor Matyjaszewski for their achievements.