Academy launches Ukraine-Australia research fund
May 08, 2023
The war in Ukraine is having a devastating impact on the country's people, with nine million people displaced inside and five million displaced outside of the country. That includes many scientists, working on everything from medical research to the future of space exploration.
Thanks to $800,000 funding support from the not-for-profit Breakthrough Prize Foundation, the Australian Academy of Science is now extending a helping hand to Ukrainian scientists through The Ukraine-Australia Research Fund.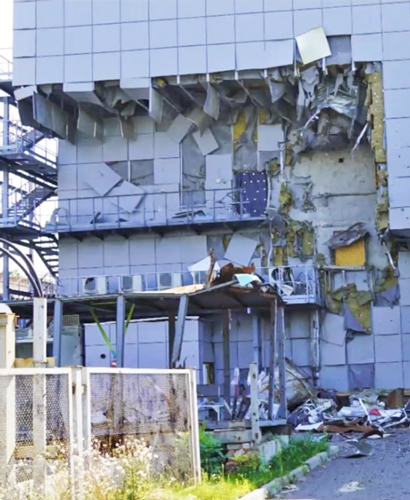 The funding is being used to establish two different activities, each designed to offer practical support to enable the continuation of research and technology activities by Ukrainian scientists.
Short-term visits (Activity 1)– Ukrainian researchers will participate in short-term visits to Australia to engage in research at a host institution, or to participate in a conference and site visit program.
Facility access (Activity 2) – Ukrainian researchers can access leading infrastructure capabilities in Australia, such as supercomputing facilities, microscopy and microanalysis facilities, and telescopes. Ukrainian researchers will be able to send their samples to National Collaborative Research Infrastructure Strategy (NCRIS) facilities for analysis, with the results returned to the Ukrainian research institute.
Foreign Secretary of the Australian Academy of Science, Professor Frances Separovic, said the research fund allows Ukrainians who are impacted to collaborate with Australia so that their research efforts can continue.
"It is paramount that the research workforce and capability required to help rebuild Ukraine is not depleted over the course of the war," said Professor Separovic.
His Excellency Ambassador of Ukraine to Australia Vasyl Myroshnychenko said to rebuild Ukraine, the country will need the support of the world.
"I think the connections that will be built as a result of this program will help us better help Ukraine in the future," said Ambassador Myroshnychenko.
The call for applications to the research fund is now open.