Academy to provide science advice on fish kill
January 21, 2019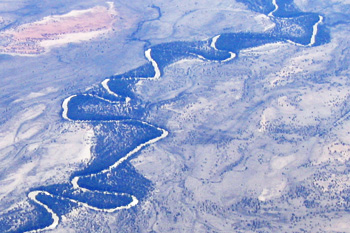 The Australian Academy of Science has been concerned about the fish kill in the Murray-Darling River system in NSW and welcomes the opportunity to provide independent scientific advice to the federal Leader of the Opposition.
Science is critical to support decision making in creating and maintaining a healthy river system in Australia.
The Australian Academy of Science will commence work immediately by consulting with the other learned academies to convene a group of multidisciplinary experts to provide independent scientific advice on this matter.
This advice will be provided by 10 February 2019.
The Academy of Science is pleased that the advice provided will be made public.
The fish kill is a multifactorial issue and the multidisciplinary panel of experts the Academy of Science will assemble will be knowledgeable across a range of matters that will allow it to respond to the request by the Leader of the Opposition.
A commitment to using science from independent expert sources to inform policy decisions is crucial for effective decision making in Australia.
It is common in other comparable countries for governments to routinely seek formal independent scientific advice from their respective national academy. For example in the UK, the Royal Society is an independent scientific adviser to government and in the US the National Academies of Science perform this role.