Academy welcomes global alliance of the natural and social sciences
October 27, 2017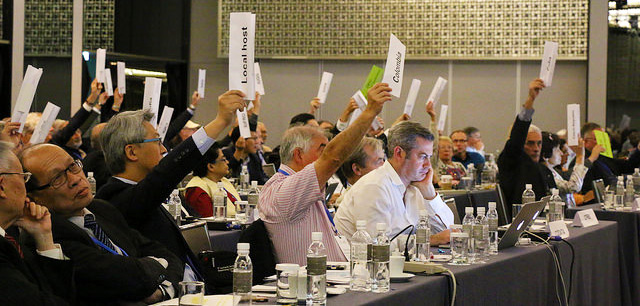 The Academy has welcomed the merger of the world's leading organisations representing the natural and social sciences, saying it will lead to a stronger and united global voice for science.
Members of the world's leading international science bodies this week agreed in a historic vote to merge and create a unified, international organisation, the International Science Council, whose vision will be to advance all sciences as a global public good.
The new council brings together the current members of International Council for Science (ICSU) and International Social Science Council (ISSC), including 40 international scientific unions and associations, and more than 140 national and regional organisations such as academies and research councils. Academy Fellow, Professor David Black, is currently Secretary-General of the International Council for Science.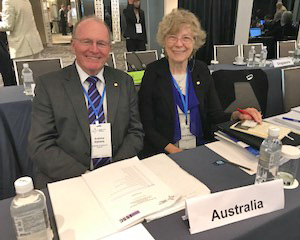 The agreement took place at a landmark joint meeting of ICSU and ISSC at the 32nd ICSU General Assembly, hosted by the Academy of Sciences in Taipei.
Australia was formally represented at the meeting by the President of the Australian Academy of Science, Professor Andrew Holmes and Foreign Secretary, Professor Cheryl Praeger.
Professor Holmes said the new council will see a unified and strengthened voice for science at the global level.
'There are few major policy issues whose framing can do without major social science input. A merged ISSC and ICSU will build on recent positive initiatives, such as Future Earth, and see greater coordination and funding of research between the natural and social sciences,' Professor Holmes said.
The final vote count in favour of the merger for ICSU was 97.6% and 90% for the ISSC. It came at the end of two days of intensive discussions on issues ranging from the new strategy, statutes and governance arrangements and the legal framework.
The International Science Council will be launched at a founding General Assembly to be held in Paris, France in 2018.