Academy welcomes new Director of Communications and Outreach Dr Melanie Bagg
February 27, 2017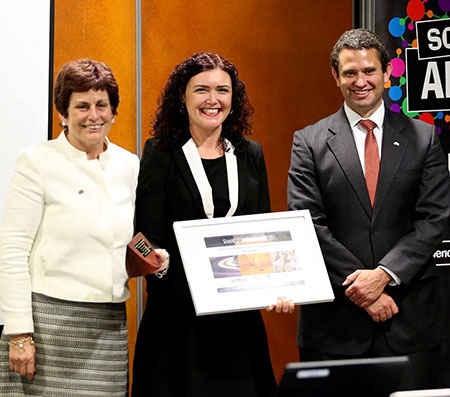 Melanie is a PhD qualified medical research scientist turned professional science communicator. She joins us from the Australian Science Media Centre (AusSMC) where as Manager of Business Development she was a driving force in the launch of their new breaking science news venture, Scimex. A passionate champion for Australian science, Melanie has extensive experience in senior communications, fundraising, media and outreach roles within the not-for-profit and higher education sectors. In 2016, Melanie was awarded the Unsung Hero of SA Science Communication for her commitment to translating complex science into something we can all understand.
On her appointment, Melanie commented "I am so excited to join the Australian Academy of Science and promote the work of its Fellows, our nation's top researchers. As a public, we need to be well informed on science and technology to make important decisions that affect us all. The Academy is the go-to place for independent, high quality scientific advice in Australia. It does so much to make science accessible, I look forward to growing and expanding on our current communications and engagement activities."
The Academy's Chief Executive Anna-Maria Arabia said that the appointment of one of Australia's top science communicators will allow the Academy to continue bringing Australia's best science to the public through the media, events and lectures, innovative learning platforms such as Nova (www.nova.org.au) and other social media and new technologies.
Melanie will take up the position in April. She replaces Kylie Walker who commenced as CEO of Science and Technology Australia in 2016 following five years with the Academy.
Kylie was named the 2015 National Unsung Hero of Australian Science Communication for her leadership and significant contributions to science communication and outreach. She leaves an impressive legacy and strong foundation for continued growth and development of the Academy's science communication activities.