Academy welcomes S20 recommendations for global recovery
October 31, 2022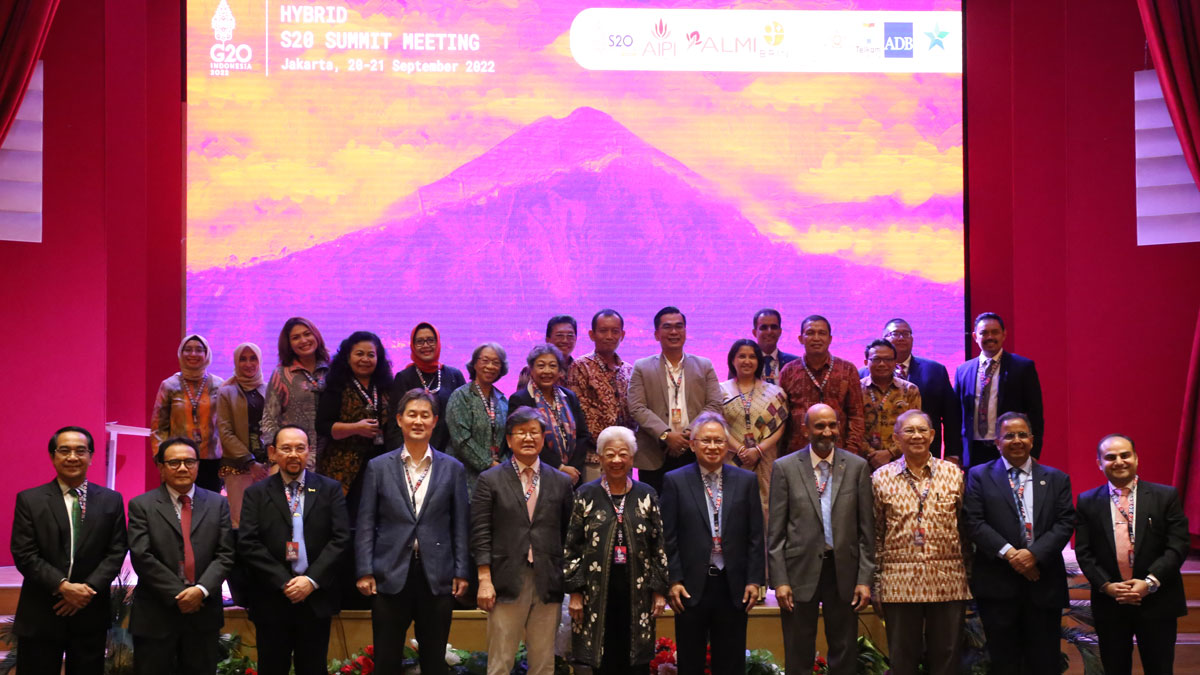 The Australian Academy of Science supports the communiqué released in September by the S20, the science academies of the G20. The S20 Summit, coordinated on the margins of the G20's theme of 'Recover Together, Recover Stronger', concluded in Jakarta, Indonesia with recommendations to G20 governments on international cooperation toward common goals in key priority areas.
The communiqué recommends G20 governments tackle challenges in the following priority areas:
Building resilient health systems
Enhancing the adaptive capacity of health systems to climate change
Bolstering multi-disciplinary science and technology for pandemic preparedness and climate change
Guaranteeing people-centred systems design in societies and global structures
Strengthening the nexus between data, research, policy and practice
Global cooperation and evidence-informed policy making are more important than ever to ensure a successful and equitable economic recovery. The S20 agreed that research and innovations in science and technology should be leveraged to develop more sustainable, resilient and effective systems across the globe, and that efforts must also increase to integrate the social sciences and humanities within public policy to ensure a people-centred design.
The COVID-19 pandemic has underscored that governments, the private sector, civil society and scientists need to re-double their efforts to work together across disciplines to coordinate a greater global response to the challenge of climate change.
The S20 encouraged open data practices to enhance knowledge collaboration and transfer among G20 members. G20 members should ensure transparency, data availability and translatability across member nations in order to equalise access and bolster the adoption of evidence-informed policy between science and decision makers.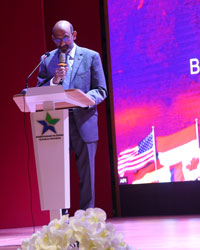 "I congratulate the S20 group for this communiqué, unanimously agreeing on the importance of science and the importance of people-centric solutions," Academy President Chennupati Jagadish said.
The Australian Academy of Science has taken action to ensure policies are evidence-informed, and where research gaps exist these are identified. Earlier this year we launched Australia's National Strategy for Just Adaptation, produced by Future Earth Australia, which seeks to broaden the national adaptation and resilience agenda and embed principles of justice and equity across climate action.
The Academy also held a roundtable of cross-disciplinary scientists, governance and innovation policy makers, politicians, and other decision makers to provide guidance on what science and technology was still required to substantially reduce greenhouse gas emissions and draw down greenhouse gases from the atmosphere. Furthermore, the Academy is developing a roadmap for advancing data-intensive research in Australia in order to create a data ecosystem for global knowledge exchange.
Through continuous support from governments and member nations, scientists hope to ensure sustainable, adaptable and healthier global development in the face of future challenges. The Academy commends the S20, under the leadership of the Indonesian Academy of Sciences, for producing this timely communiqué.
Read the full communiqué (PDF, 536KB).