'Adults-Only Science' night a roaring success
September 04, 2019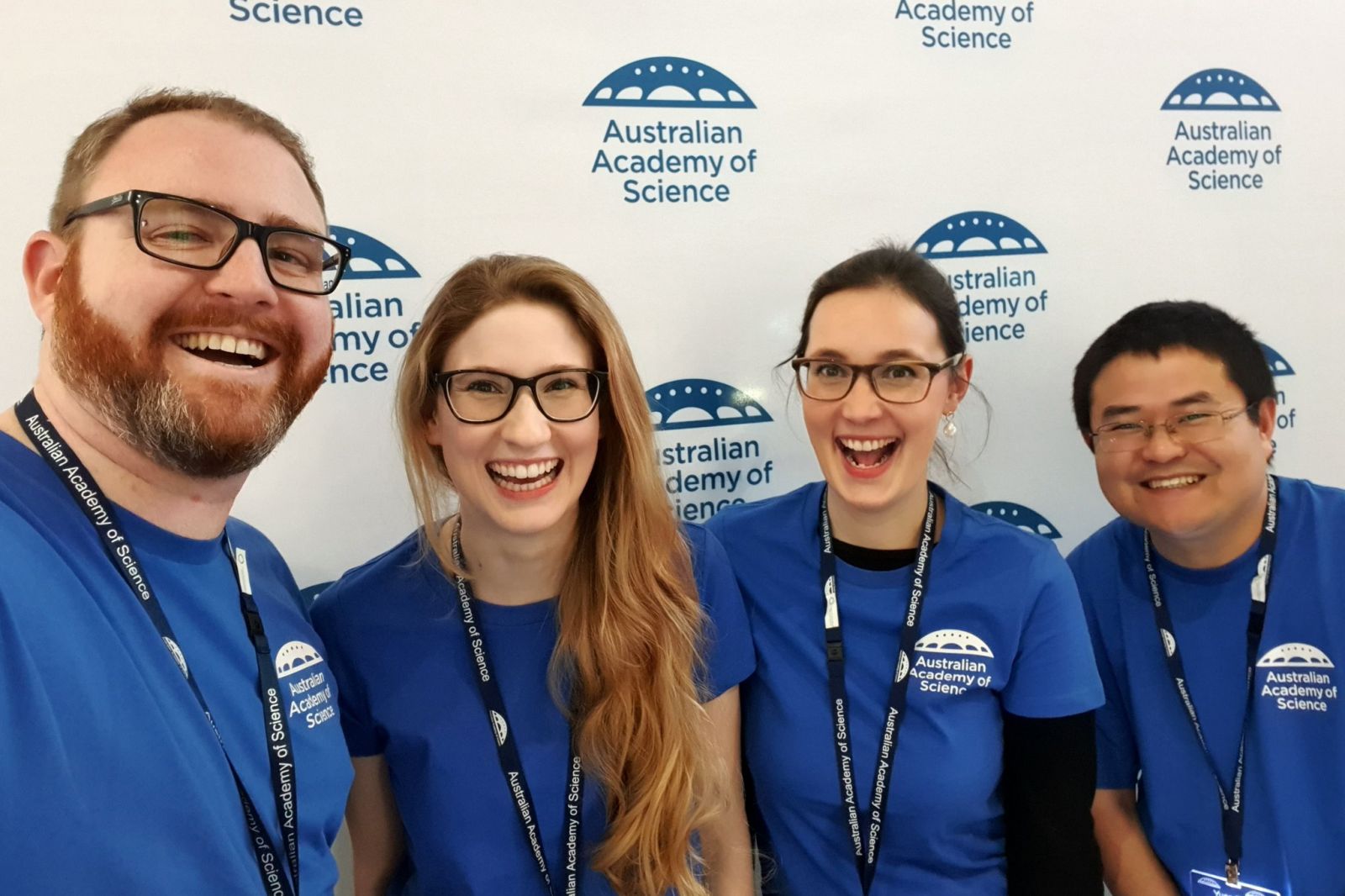 The Australian Academy of Science discovered a winning formula for its latest science outreach event, with record numbers attending its Adults-Only Science night.
Close to 2000 tickets were sold for the event held at Questacon, Australia's National Science and Technology Centre in September.
The Academy partnered with Questacon for the first time to invite the public to experience pop-up science, interactive displays and live music without children, guided by 30 of Australia's emerging leaders in chemistry, physics and medicine, fresh from mentorship with Nobel prize-winners in Germany*.
The Academy's Secretary for Education and Public Awareness, Professor Hans Bachor, said he'd never seen so many people come together to celebrate science.
"Young ones, old ones, everybody was there. I really loved it," Professor Bachor said.
Exit surveys found that many attendees enjoyed the variety of science on offer during the evening.
For some the drawcard was the opportunity to see Academy Fellow and Nobel Laureate Professor Brian Schmidt in conversation with The Bachelor's Dr Matt Agnew to discuss astrophysics. Dr Agnew recently graduated with his PhD.
Watch Dr Agnew and Professor Schmidt in conversation
The evening by numbers
1934 tickets sold
30 Lindau alumni engaging with hundreds of guests
1 Bachelor
1 Nobel Laureate
Countless selfies at the selfie wall
---
*About the Lindau alumni
Every year, the Australian Academy of Science and the Science and Industry Endowment Fund (SIEF) send top early-career scientists to Lindau, Germany, to spend a week with Nobel laureates. For the first time, we brought these remarkable researchers back together for a unique social event at Australia's National Science and Technology Centre.