Applications open for Falling Walls Lab 2020
May 08, 2020
---
*EXTENSION OF CLOSING DATE*
The closing date for Falling Walls Lab Australia has been extended to Monday 20 July 2020.
---
The Academy invites applications from postdocs and students, entrepreneurs, engineers and innovators to present at the virtual event Falling Walls Lab Australia 2020 in September.
Falling Walls Lab Australia is an inspiring annual forum for the next generation of exceptional innovators. It promotes breakthroughs that impact science and society and connects promising young scientists and entrepreneurs from all fields.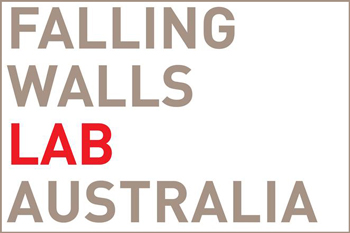 Successful applicants will be selected to participate in Falling Walls Lab Australia, each giving a three-minute presentation on their research, business model or initiative based on the concept 'Which walls will fall next?'. In accordance with physical distancing measures due to COVID-19, the event will be a virtual Lab this year and will be held on 8 September 2019.
A Lab will also be held in Queensland in August, hosted by Study Queensland, for applicants within that state. The finalists for this Lab will be automatically accepted into the Canberra Lab to compete for a place in the Berlin Finale. The call for applications for the Queensland Lab will open in the coming weeks and information on this will be updated when available.
A jury of distinguished academics and business people will select the winner of Falling Walls Lab Australia and the winner will be automatically admitted to the international Falling Walls Lab Finale held on 8 November 2020.
The format of the finale will depend on physical distancing measures in place at the time, but it is envisaged that the finale will be a virtual Lab.
At last year's Falling Walls Lab Finale in Berlin, Australian researcher Rhys Pirie won first place and was named the 2019 Young Innovator of the Year.
Apply now to be part of this exciting opportunity.
Applications close 5 pm (AEST) Monday 20 July.