Asia–Pacific research partnerships set to tackle big challenges
April 05, 2019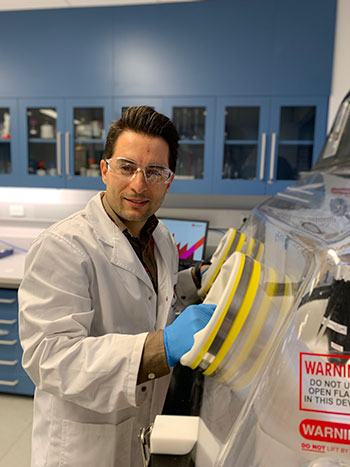 Fourteen collaborative research projects will collectively receive $1.25 million of Australian Government funding as part of the Regional Collaborations Programme, administered by the Australian Academy of Science.
Minister for Industry, Science and Technology Karen Andrews announced successful grant recipients today.
The funding is provided under the second round of the $3.2 million Regional Collaborations Programme, part of the National Innovation and Science Agenda.
The grants will support Australian researchers who are collaborating with Asia–Pacific partners to develop innovative solutions to shared challenges.
Funded projects address a range of health, technological and environmental challenges, including battery recycling, malaria and coastal water quality monitoring.
The largest grant, of $257,767, goes to the Menzies School of Health Research for a project with collaborators in Bangladesh, Indonesia and the Netherlands aiming to reduce malaria risk in areas where two types of malaria (Plasmodium vivax and P. falciparum) co-exist.
Other recipients include collaborative research initiatives between:
CSIRO—Oceans and Atmosphere Business Unit and partners in Singapore and Malaysia to develop a digital Earth observation-based solution to improve monitoring and management actions for coastal water quality ($228,390)
Asbestos Diseases Research Institute and partners in New Zealand, Japan, South Korea, Fiji, Vietnam, Thailand and the Philippines to share preventative technologies to address asbestos-related diseases ($150,000)
The Burnet Institute with partners in Kiribati, Papua New Guinea and Solomon Islands to develop systems for the surveillance of antimicrobial resistance across the Pacific ($127,240)
Curtin University with partners in Vietnam and Japan to research selective solvent extraction for recycling lithium-based batteries ($108,000)
See all funded projects in Round 2
The Regional Collaborations Programme aims to strengthen research ties between Australia and the wider Asia–Pacific region. The programme supports greater mobility among our technical and research workforce and enhances links across global science and research networks.