Australian researchers to collaborate with India on science projects
December 20, 2018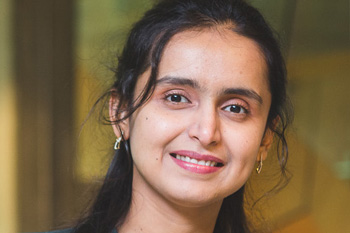 The Australian Academy of Science has announced the successful recipients of the Australia–India Strategic Research Fund (AISRF) Early- and Mid-Career Researcher (EMCR) 2019 Fellowships.
The recipients have been selected by the Academy from a competitive field of applicants to conduct research in 2019 at some of India's leading research institutions. They are:
Dr Julie Ardley, Murdoch University—Investigation the role of tRAN modification and other molecular determinants of root nodule bacteria tolerance to environmental stresses;
Dr Yixiang Gan, University of Sydney—Optimising thermal energy storage with phase change materials: with applications to solar energy storage in Australia and India;
Dr Ulf Schmitz, University of Sydney—Establishing an Australian-Indian alliance to find cures for haematological diseases;
Dr Sridevi Sureshkumar, Monash University—Molecular mechanisms of epigenetic silencing caused by intronic repeat expansions;
Dr Chandan Karmakar, Deakin University—Wearable sensor devices for monitoring chronic disease;
Dr Gregory Martin, University of Melbourne—Intensified primary production of protein feed and oils from microalgae;
Dr Nisa Salim, Deakin University—Multi-functional carbon fibre composites towards quality assurance, predictive maintenance and in-service damage detection;
Dr Sambasivam Periyannan, Australian National University—Building food security in India through rapid incorporation of resistance to devasting cereal rust diseases;
Dr Douglas Tait, Southern Cross University—Quantifying the role of groundwater nutrient inputs into the Indian Ocean;
Dr Vini Gautam, Australian National University—Nanotechnology meets Neuroscience: novel scaffolds that engineer growth and function of neurons to understand brain disorders; and
Dr Vaibhav Shah, UNSW Sydney—Investigating molecular biology of HIV-1 subtype C: implications for the increasing global diversity of HIV-1 subtypes.
The Australia–India EMCR fellowships provide support (up to A$16,500) for Australian scientists to travel to India and work with leading researchers at major Indian science and technology organisations for between one and three months.
The fellowships also facilitate long-term science, technology and innovation collaboration between Australia and India by developing researchers' expertise in international collaboration and fostering long-term relationships between Australian and Indian researchers.
This increases Australian researchers' understanding of Indian culture, particularly science and research practices and systems, while developing leadership skills as future 'science ambassadors' for Australia.
The EMCR fellowships are a component of the AISRF, a platform for bilateral collaboration in science jointly managed and funded by the governments of Australia and India.
This program is supported by the Department of Industry, Innovation and Science.