Celebrating the iconic Shine Dome's 60th birthday
May 07, 2019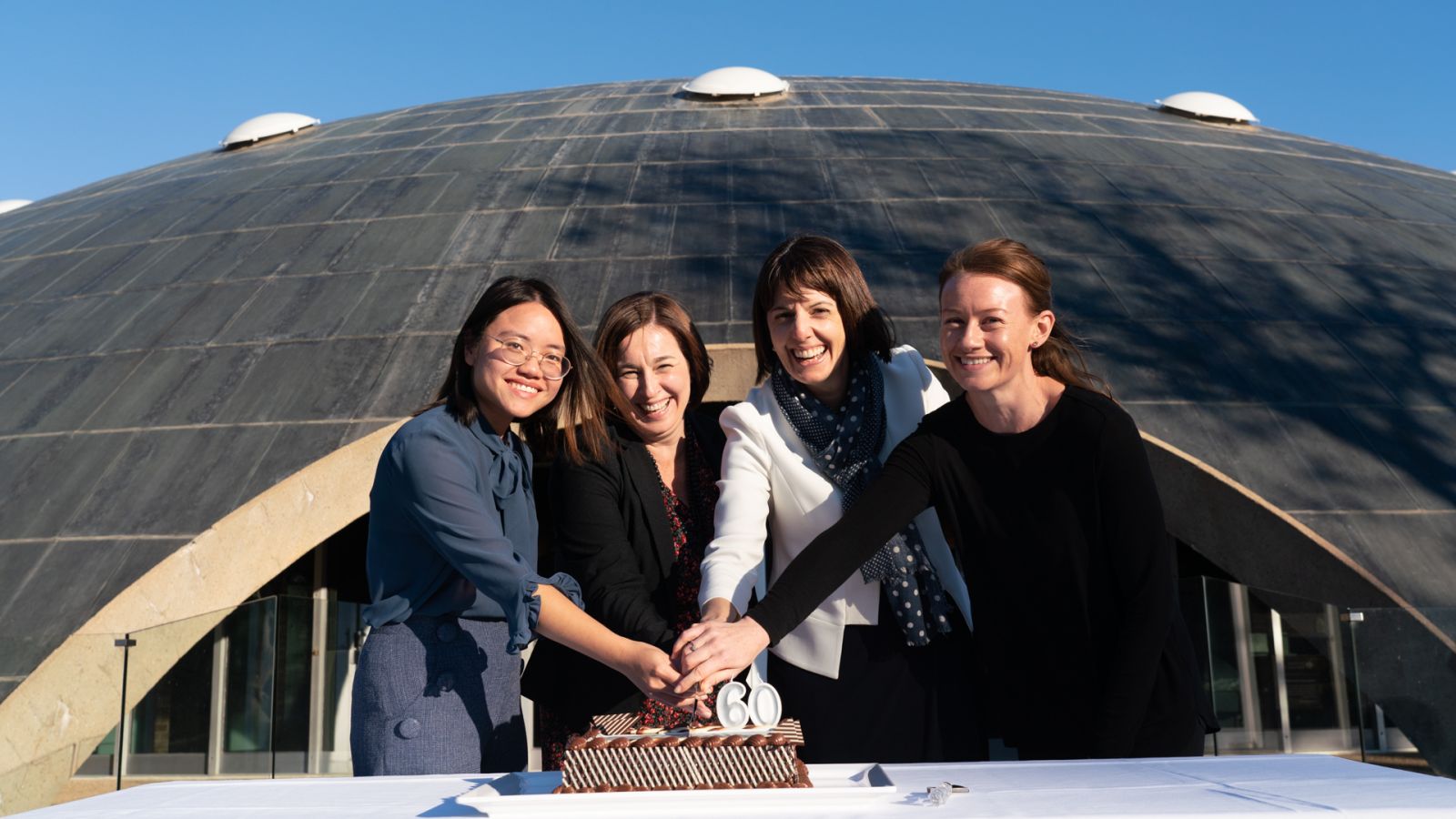 Sixty years ago, on 6 May 1959, the Shine Dome was officially opened as the home of the Australian Academy of Science. It continues to serve that original purpose and is a great source of pride for the Academy. The Shine Dome is both a meeting place for Australia's leading scientists and an iconic building that many people in Australia—and across the globe—recognise.
Reflecting some of the more adventurous architectural ideas of the mid-20th century, the Shine Dome, originally known as Becker House, remains one of the most unusual buildings in Australia. The dome—roof, walls and structure combined—dives down beneath the still water of its moat to give the sense that it is floating.
The Shine Dome's historical and architectural significance led to it being the first Canberra building to be added to the National Heritage List.
As part of the Canberra and Region Heritage Festival on 5 May, the Academy hosted public tours through the Shine Dome, providing an insight into this extraordinary building and the Academy's history. The tours, along with a showing of the film Hidden Figures in the Shine Dome theatre, were sold-out events.
While Academy staff took the opportunity on Monday 6 May to mark the Shine Dome's 60th birthday with a small gathering, our official celebrations of the 60th anniversary of the Shine Dome as well as the 65th anniversary of the formation of the Academy will take place at Science at the Shine Dome at the end of May.
Canberra media also marked the anniversary, including Strange but true facts about Canberra's Martian Embassy and Canberra's Shine Dome to celebrate 60th anniversary.
Interested in the Shine Dome as a unique venue for a special event? The Academy welcomes conferences, meetings, art events, weddings, family celebrations and more. Find out more about the Shine Dome as an event venue.