Fellow appointed NSW Chief Scientist and Engineer
May 29, 2018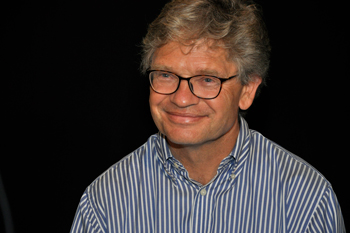 Academy Fellow and world leader in field robotics Professor Hugh Durrant-Whyte has been appointed the next Chief Scientist and Engineer for New South Wales.
Professor Durrant-Whyte is currently Chief Scientific Adviser for the UK Ministry of Defence. He will start his new role in September.
He is a pioneer in autonomous robotics who is known for his work in delivering automated container terminals at Port Botany, and he has also been involved in developing autonomous solutions for mine sites.
One of his major tasks will be to draw together business, research and government to drive innovation in the New South Wales, while also providing independent advice.
Professor Durrant-Whyte was recently Director of the Centre for Translational Data Science at the University of Sydney, formerly Chair of the NSW Government's Innovation and Productivity Council, and formerly head of National ICT Australia, now CSIRO's Data61.
He has won numerous awards for his work including being named the 2010 NSW Scientist of the Year.
Professor Durrant-Whyte was elected a Fellow of the Academy in 2009. He is also a Fellow of the Royal Society and of ATSE.