Fellows feature in online video resource
December 12, 2017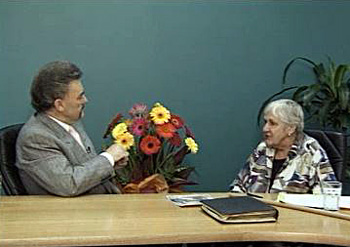 A collection of videotaped biographical interviews with more than 130 important figures in clinical medicine and science from the United Kingdom and Australia—including several Academy Fellows—is now available online.
The Medical Sciences Video Archive of the Royal College of Physicians and Oxford Brookes University has converted tapes to digital format and made them freely available on the Research and Digital Asset Repository.
The video archive is a collection of interviews created between 1985 and 2002 and initiated by Dr Max Blythe of Oxford Polytechnic (now Oxford Brookes University).
Academy Fellows interviewed include Alan Wardrop, Derek Denton, Max Day, James Lance, Mollie Holman, Donald Metcalf, Gustav Nossal, Gordon Ada, Bridget Ogilvie and Frank Fenner.
The archive is aiming to add transcripts and interactive indexes, to allow users to jump to particular parts of the interview, over the next year.
Academy resources
The Academy publishes substantial resources about Fellows on its website in addition to their citation at year of election. See its biographical memoirs (from Historical Records of Australian Science) and interview transcripts.