Fellows receive prestigious ARC Laureate Fellowships
August 03, 2018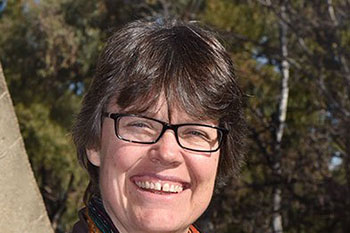 Five Fellows of the Australian Academy of Science are among 16 recipients of the Australian Research Council's prestigious Laureate Fellowships, announced by the Minister for Education and Training Simon Birmingham.
The recipients are:
Professor Christine Beveridge FAA from the University of Queensland. Awarded $2.9M to investigate the genetic mechanisms of shoot branching in agricultural and horticultural plants.
Professor Karl Glazebrook FAA FASA from Swinburne University of Technology. Awarded $2.8M to develop deep learning techniques for use by the James Webb Space Telescope (launching in 2020 as successor to Hubble) in mapping and understanding the universe during its first billion years.
Professor Julian Gale FAA from Curtin University. Awarded $2.5M to develop new predictive methodologies for crystallisation processes that underpin food and minerals processing, and pharmaceutical development
Professor Bostjan Kobe FAA from the University of Queensland. Awarded $2.8M to investigate mechanisms of innate immunity in plants and animals.
Professor Peter Visscher FAA FRS from the University of Queensland. Awarded $3.5M to use big data and genomic technologies to understand the causes and consequences of human trait variation.
The Academy warmly congratulates these distinguished Fellows on the awarding of one of Australia's most distinguished research Fellowships.
More information about the Laureate Fellowships can be found here: http://www.arc.gov.au/australian-laureate-fellowships