Fellows recognised in 2021 Australia Day honours
January 26, 2021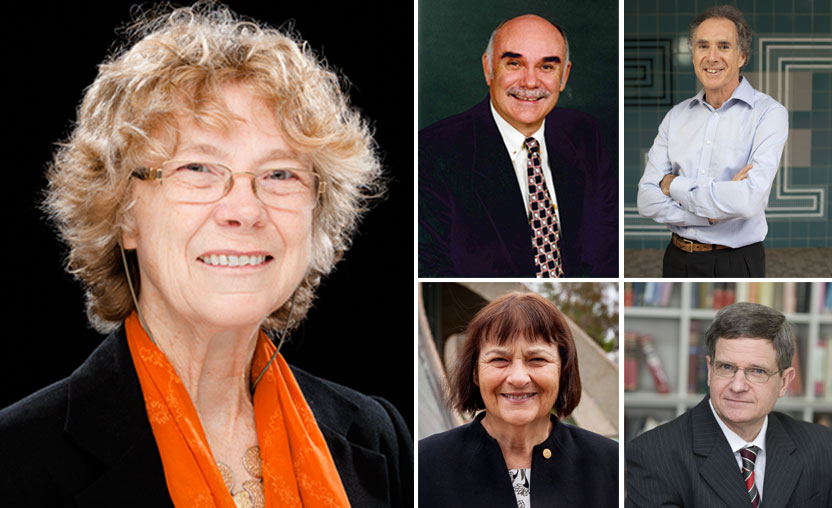 Five Academy Fellows are among the Australians recognised in the 2021 Australia Day Honours List.
Emeritus Professor Cheryl Praeger, who was previously recognised with a Member of the Order of Australia in 1999, received the highest honour as one of just four people Australia-wide to be appointed a Companion in the General Division of the Order of Australia (AC), which recognises 'eminent achievement and merit of the highest degree in service to Australia or to humanity at large'.
Emeritus Professor Praeger from the University of Western Australia is a past Foreign Secretary of the Academy and also sits on the International Science Council's Committee for Freedom and Responsibility in Science. In 2019, she was awarded the Prime Minister's Prize for Science.
Companion of the Order of Australia (AC)
Emeritus Professor Cheryl Praeger AC FAA—For eminent service to mathematics, and to tertiary education, as a leading academic and researcher, to international organisations, and as a champion of women in STEM careers
Officer of the Order of Australia (AO)
Professor Graham Goodwin AO FRS FAA FTSE—For distinguished service to tertiary education, and to electrical engineering, as an academic and researcher, and to scientific academies
Professor Helene Marsh AO FAA FSTE—For distinguished service to the biological and environmental sciences, to the conservation of marine mammals, and to tertiary education
Professor Mark Randolph AO FRS FREng FAA FTSE—For distinguished service to geotechnical engineering and science, to tertiary education and research, and to professional organisations
Professor Roger Reddel AO FAA FAHMS—For distinguished service to biomedical research in the field of adult and childhood cancer and genetics, and to tertiary education