Four Fellows appointed to National Science and Technology Advisory Council
December 18, 2018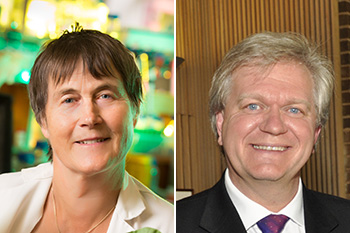 The Academy welcomes the appointment of six new board members to the National Science and Technology Council including four Academy Fellows: Professor Barbara Howlett, Professor Geordie Williamson, Professor Brian Schmidt and Professor Ian Frazer.
The other new board members are Professor Genevieve Bell and Professor Debra Henly.
The Council was announced recently by the Federal Government.
Announcing the appointments, the Minister for Industry, Science and Technology Karen Andrews said the members bring an impressive range of expertise to the council.
"The six new members have outstanding records in areas that show how much science and technology matters to our lives—from understanding our universe, to cutting-edge artificial intelligence and productive agriculture, as well as high quality education and healthcare," Minister Andrews said.
Other members of the Council are Prime Minister Scott Morrison (Chair of the Council), Minister Andrews (Deputy Chair), Australia's Chief Scientist Dr Alan Finkel (Executive Officer), and Dr Larry Marshall, the Chief Executive of the CSIRO.
The Academy looks forward to the first meeting of the new National Science and Technology Council in 2019.