Generous donation helps secure the future of Dorothy Hill Medal
December 05, 2017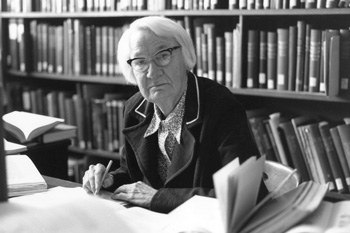 A generous donation to the Academy from the University of Queensland will continue to support female early-career researchers working in the Earth sciences.
The gift also helps secure the future of the Academy's Dorothy Hill Medal, established as an award in 2002 in honour of the late Professor Dorothy Hill AC CBE FAA FRS, a pioneer for women in science.
Professor Hill became Australia's first female professor in 1959 when she was appointed Professor of Geology at the University of Queensland. Professor Hill also became the first Australian female Fellow of the Australian Academy of Science (1956) and the Royal Society of London (1965), and the first female President of the Academy (1970).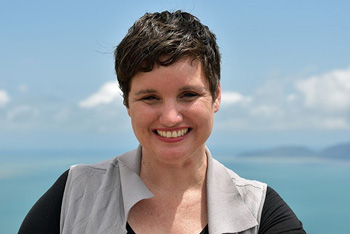 Seventeen female early-career researchers have received awards, with Associate Professor Tracy Ainsworth from James Cook University the latest recipient. Her research has improved our understanding of how stress responses and diseases occur in corals.
She has also discovered that while small increases in sea temperatures negatively impact the health of corals, under the right circumstances corals can acclimate to increased sea temperatures and survive the bleaching process.
Professor Hill continues to be an inspiration and a role model for scientists in the Earth sciences, particularly early-career women. Professor Hill's achievements and leadership are as relevant today as they were throughout her ground-breaking career.
The Dorothy Hill Medal in earth sciences provides support and an invaluable opportunity to showcase the research of women in the Earth sciences. Through the support of the University of Queensland, this medal will continue to recognise the achievements of leading early-career female Earth scientists.
More about Professor Dorothy Hill and the Dorothy Hill Medal.