From humble beginnings to Australian science leader
November 25, 2021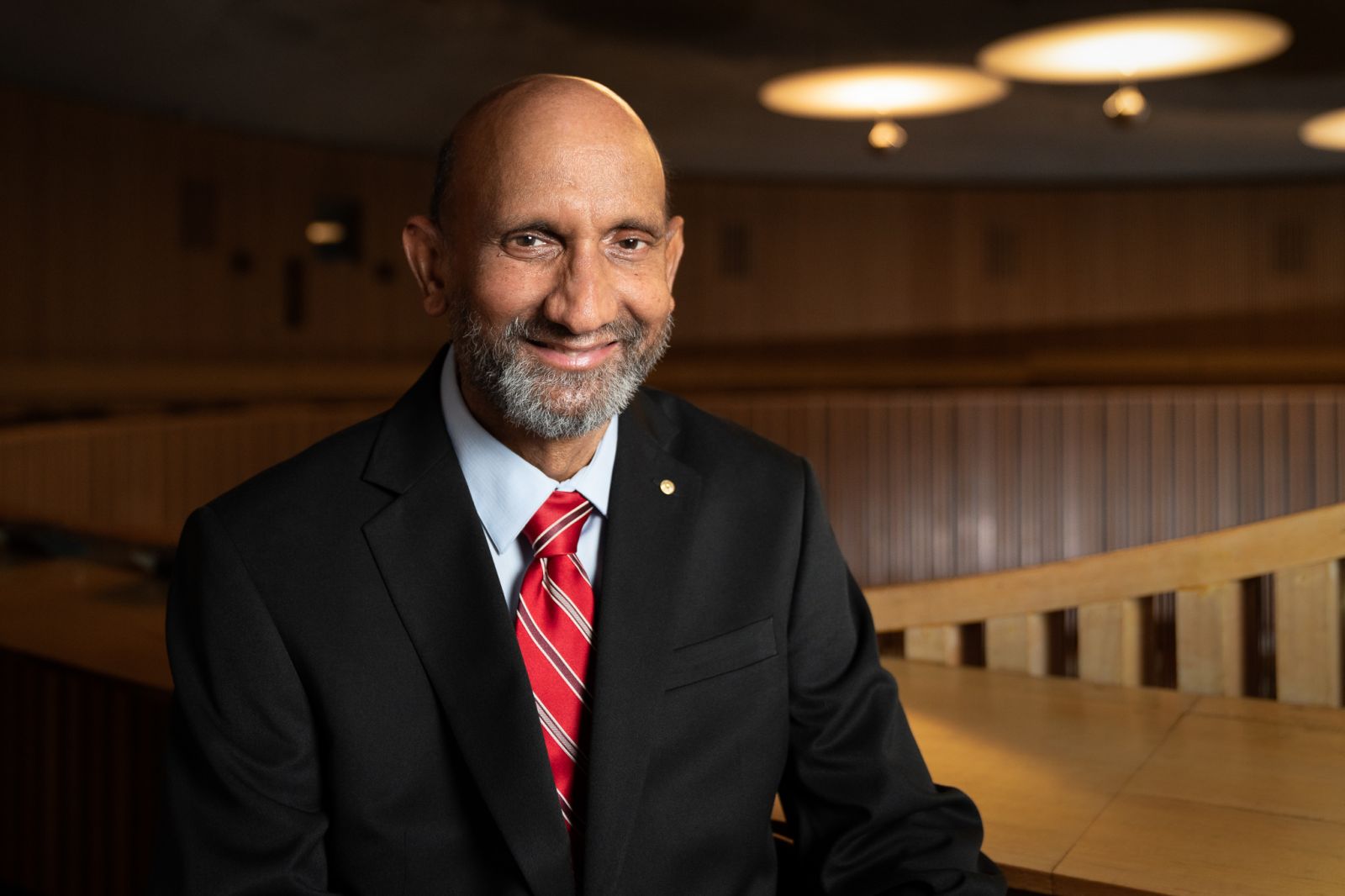 Nanotechnology pioneer Distinguished Professor Chennupati Jagadish AC FAA FTSE will become the next President of Australia's premier science organisation, the Australian Academy of Science.
Professor Jagadish said he was humbled by the opportunity to lead the Academy. He is the first Australian of Indian heritage to take on the role.
"I never imagined when I came to Australia with a two-month-old baby and two-year contract thirty-one years ago, that one day I'd be elected a Fellow of the Academy and then go on to lead the organisation," said Professor Jagadish.
"The Academy plays an important role providing independent, authoritative and influential scientific advice to the Australian Parliament. I look forward to leading that work and being a champion for the cause of science and scientific excellence.
"As a nation, we must adequately invest in research and development to meet national and global challenges, such as climate change and future pandemics.
"We also need to transition from a resource-based economy to a knowledge and technology-based economy."
Professor Jagadish said nurturing the next generation of young scientists will also be one of his priorities.
"Creating a sense of hope for the younger generation is crucially important at a time when the number of positions in the university research sector is limited and the research funding success rate is also low."
Throughout his career Professor Jagadish has supervised 65 PhD students, is currently supervising a further 12 PhD students and has mentored 50 post-doctoral and other fellows, with many of them now in leading research institutions across the world.
About his research
One of the world's leading physicists, Professor Jagadish's expertise is in the field of nanotechnology, the science of extremely small things. He arrived in Australia in 1990 to take up a role as a research scientist at the Australian National University and now leads its Semiconductor Optoelectronics and Nanotechnology Group.
Professor Jagadish helps develop semi-conductors used in LED lights and has designed and developed some of the world's smallest lasers. Approximately 20-30 of these lasers can fit within the width of a single human hair.
His research has also been applied to make lightweight flexible solar cells, to split water to create hydrogen as a pure energy source and to manipulate neurons to treat people living with dementia.
Professor Jagadish has also pioneered the creation of high-performance next generation optical devices, which have huge potential in the field of communications and data storage.
He holds six US patents and has published more than 700 international journal papers. Professor Jagadish was elected to the Academy in 2005 and received the Academy's Thomas Ranken Lyle Medal in 2019 for his outstanding contributions to physics, just two of many accolades received throughout his career.
Life growing up
Born in India, Professor Jagadish grew up without electricity and studied in front of a kerosene lamp until his first year of high school, before coming under the tutelage of maths teacher, Chaganti Sambi Reddy.
Seeing the young student's potential, Reddy invited Jagadish to live with his family, so he didn't have to walk six kilometres each day to attend high school.
Reddy said he was not surprised to hear of his protégé's election to President of the Academy.
"Jagadish has been the most successful among the thousands of students I have taught during my 40-year career as maths teacher and headmaster of many high schools.
"We are delighted and proud of Jagadish and wish him well in this important leadership role at the Australian Academy of Science."
Accolades from colleagues
Outgoing Academy President Professor John Shine AC PresAA FAHMS(Hon) FRS said he was delighted Professor Jagadish had been elected as the next President of the Academy.
"Professor Jagadish is highly regarded as a scientist and understands the importance of Australia's international scientific engagement, having research collaborations in 30 countries around the world himself," said Professor Shine.
"Professor Jagadish will also be a strong voice for our emerging scientists and young researchers who are Australia's future science leaders. They have been severely impacted by COVID-19, as highlighted in a report published by the Academy's EMCR Forum last year."
Professor Jagadish will be the 20th President of the Academy since its founding President, Sir Marcus Oliphant AC KBE FAA FRS FTSE was elected in 1954. The President of the Academy is elected by its Fellows for a four-year term.
Other Fellows elected to the Academy's Council who will also commence their roles alongside the new President in May 2022 include:
Professor Frances Separovic AO – Foreign Secretary
Professor Lyn Beazley AO – Secretary Education and Public Awareness
Professor Colin Raston AO – Ordinary Member (Physical Sciences)
Professor Julian Gale – Ordinary Member (Physical Sciences)
Professor David Bowtell – Ordinary Member (Biological Sciences)