Lemberg and Caughley travelling fellowships awarded
August 30, 2019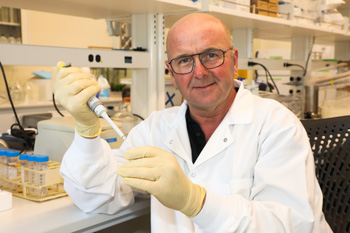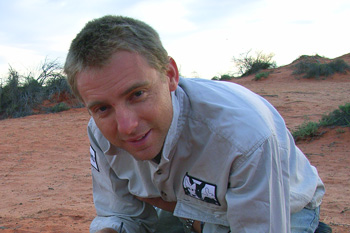 The Academy has announced the recipients of two travelling fellowships to support outstanding scientists to exchange scientific ideas. The Rudi Lemberg Travelling Fellowship has been awarded to Professor Robert Edwards and the Graeme Caughley Travelling Fellowship has gone to Dr Benjamin Allen.
Professor Robert Edwards is Professor of Computer Science and Biology, and Director of the Biological and Medical Informatics program at San Diego State University. With funding from the Rudi Lemberg Travelling Fellowship he will present his research in Sydney, Perth and Adelaide, and teach a one-week microbiome analysis workshop. Professor Edwards has published leading papers on computer science, biology and bioinformatics, and has developed software that is widely used and cited by researchers around the world.
The Rudi Lemberg Travelling Fellowship commemorates the contributions of Professor Max Rudolph Lemberg FAA FRS to science in Australia. The Fellowship is financed through the generous bequest of Mrs Hanna Lemberg and the Australian Society for Biochemistry and Molecular Biology.
The Graeme Caughley Travelling Fellowship will enable Dr Benjamin Allen, Senior Research Fellow at the University of Southern Queensland's Institute for Life Sciences and the Environment, to travel to Sri Lanka, Nepal and South Africa. Dr Allen is a highly respected wildlife ecologist who specialises in invasive species and wildlife management, particularly in wild dogs in Australia. On this tour he will share recent Australian advances in best-practice wildlife management with his overseas colleagues.
The Graeme Caughley Travelling Fellowship is offered every two years to an ecologist in Australia or New Zealand, with the purpose of sharing their expertise outside the Fellow's own country. The Fellowship commemorates the work of Dr G.J. Caughley, FAA in ecology and wildlife management. It is financed through the generosity of his friends and colleagues.
Applications for the Academy's travelling fellowships will re-open in early 2020.