Michelle Tapper receives Churchill Fellowship to study science communication
September 23, 2019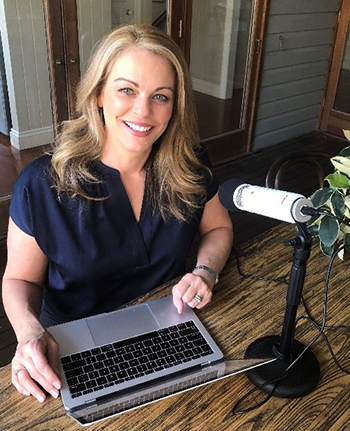 Michelle Tapper of the Academy's Communications and Outreach team has received a Churchill Fellowship to support her to travel across the US, UK and Europe to study science video production with high profile organisations around the world.
A Churchill Fellowship provides an opportunity for talented Australian citizens to travel overseas to investigate inspiring practices that will benefit Australian communities. These Fellowships are delivered by the Churchill Trust in the memory of Sir Winston Churchill, providing an opportunity for Australians to conduct research in their chosen field that is not readily available in Australia.
Michelle's Fellowship will allow her to visit and make connections with a range of science, media and not-for-profit organisations including NASA, National Geographic, the BBC, the Alan Alda Center for Communicating Science and the World Health Organization, among others. With 22 years of journalism experience and as Supervising Producer for the Academy's Communications and Outreach team, her particular area of interest is science video production and digital media. The Academy has focused strongly on this in recent years, creating content designed for a broad audience on social media.
"Our video project at the Australian Academy of Science has garnered more than 1.7 million followers in less than two years, which shows that people have a desire to learn about science when it's presented in an engaging way," Michelle said.
When she returns, Michelle will share her learnings with the Academy and her networks across the science and media sectors, further ensuring that Australia will excel at communicating engaging science messages through digital media.
"It's a huge honour to be awarded a Churchill Fellowship and I'm grateful for the opportunity to improve my knowledge and develop international connections in science video production," Michelle said.
"Everyone should have access to science information which should inspire, inform and improve lives."