Panel of experts to review fish kill announced
January 23, 2019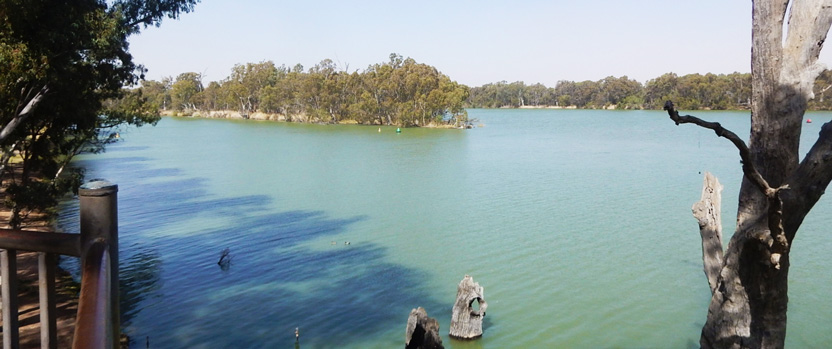 In response to a specific request from the Leader of the Opposition, The Australian Academy of Science, in consultation with the other learned academies, has convened a group of experts to provide scientific advice on the fish deaths in the Murray–Darling river system.
The expert panel will commence work immediately to prepare advice to support decision making aimed at creating and maintaining a healthy river system in Australia. Independent scientific advice will be prepared by the following expert panel members:
Panel Chair
Professor Craig Moritz FAA—Director, Centre for Biodiversity Analysis, Australian National University
Expert panel members
Professor Linda Blackall—Director, Environmental Microbiology Research Initiative, University of Melbourne
Professor Jenny Davis—Head, School of Environment Charles Darwin University, Member of the Academy's National Committee for Ecology, Evolution and Conservation
Professor Tim Flannery FAA—Melbourne Sustainable Society Institute, University of Melbourne
Professor Lee Godden, FASSA—Director, Centre for Resources, Energy and Environment Law, University of Melbourne
Professor Lesley Head FAHA—Head, School of Geography, University of Melbourne
Professor Sue Jackson—Australian Rivers Institute, Griffith University
Professor Richard Kingsford—Director, Centre for Ecosystem Science, UNSW Sydney
Professor Sarah Wheeler—Centre for Global Food and Resources, University of Adelaide
Professor John Williams FTSE—Crawford School of Public Policy, Australian National University
Australian Academy of Science President, Professor John Shine, said the expert panel is multidisciplinary in nature and is drawn from the distinguished fellowships of the four learned academies.
"The knowledge that the expert panel brings to bear will enable the various aspects of this matter to be explored and comprehensive advice to be prepared," Professor Shine said.
"Over the course of their careers the expert panel members have collaborated with scientists in Australia and abroad, including scientists within state and federal agencies and authorities.
"In undertaking this body of work the expert panel will collaborate with other relevant experts as required and will seek to consult with the Murray–Darling Basin Authority and relevant state and federal bodies.
"Their advice will be a synthesis of the best available knowledge and will be presented in a way that makes it accessible to decision makers and the Australian people."
The advice from the expert panel will be provided to the Opposition Leader by 10 February 2019. The Academy is pleased that the advice provided will be made public.
Expert panel members will meet with the Shadow Minister for Environment and Water, the Hon Tony Burke, as soon as is practical.
Background information
The expert panel will provide written advice to the Opposition on five key areas:
How the fish kills took place and what caused the magnitude of the event
Whether water diversions and/or water management practices in the Murray-Darling system have caused or exacerbated the scale of this disaster
Whether chemical and fertiliser use may have contributed to the event
What immediate steps can be taken to improve the River system's health and management within the Basin Plan framework
Whether there has been a step change in inflows due to climate change or whether more work is required in this research area.