President of India awards President of Australian Academy of Science
January 16, 2023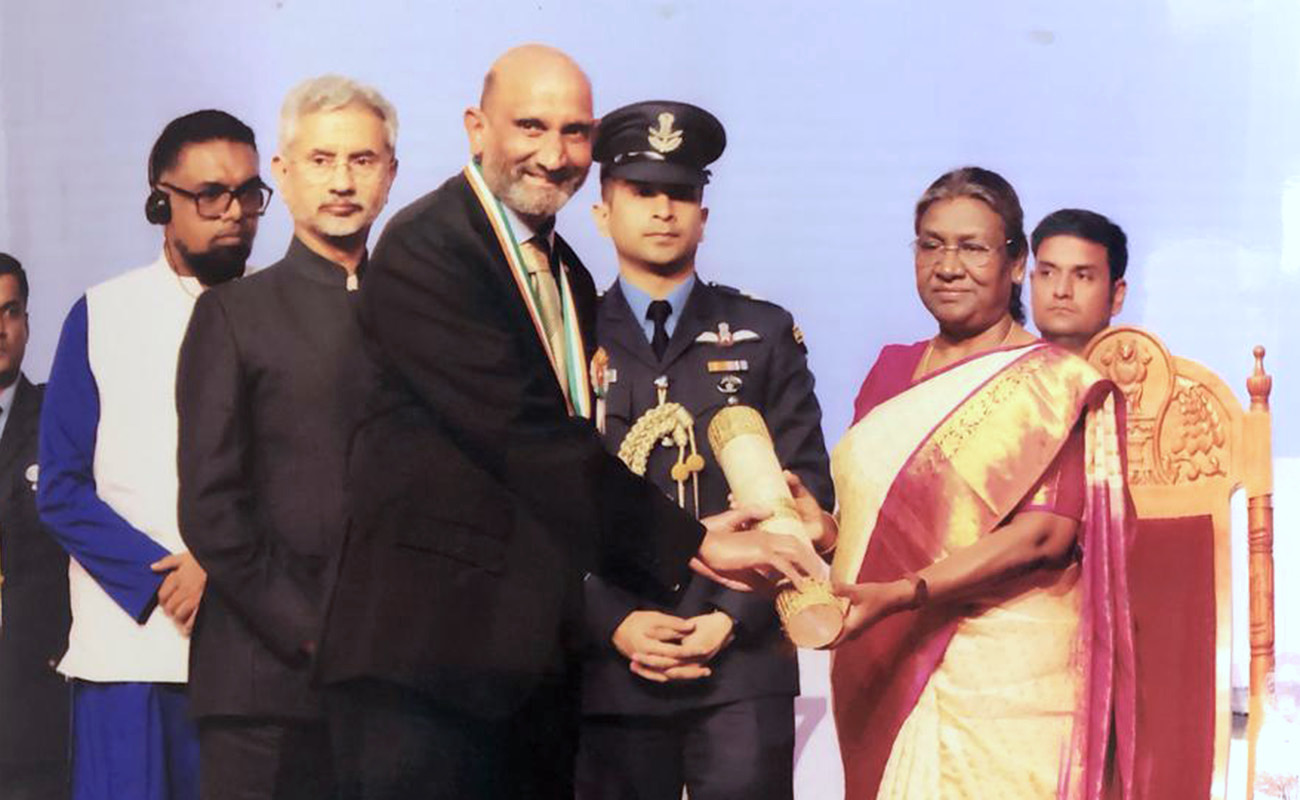 The Indian Government has recognised Australian Academy of Science President Professor Chennupati Jagadish AC PresAA FREng FTSE for his outstanding achievements in science, technology and education during an international award ceremony.
Professor Jagadish is one of 30 people born in India—now widely dispersed across the world—to receive the Pravasi Bharatiya Samman Award this year, and the only Indian-Australian.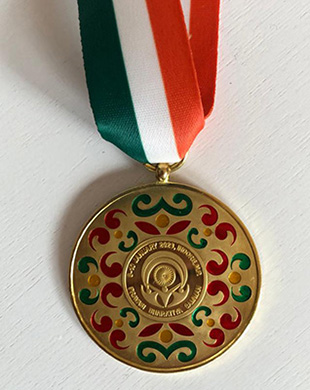 He travelled from Canberra to receive the award from President Droupadi Murmu during the Pravasi Bharatiya Divas Convention, held from 8–10 January in Indore, Madhya Pradesh.
Professor Jagadish said it's the highest honour given to Indians living overseas by the Indian Government.
"It has been a humbling experience to receive this award from the President of India. I am grateful for this honour from the Government of India for my contributions to science, technology and education.
"I am passionate about doing science and making a difference in other people's lives; any recognitions are a bonus. I'm grateful to both the Australian and Indian Governments for honouring me and recognising my efforts during the past 35-plus years."
Having studied by the light of a kerosene lamp until year seven and having lived with his high school maths teacher to be able to finish high school, Professor Jagadish is now recognised as a world leader in the field of semiconductor optoelectronics—with his work widely utilised in optical communication systems and infrared detectors in defence, biomedical and manufacturing.
In 2015, Professor Jagadish and his wife Dr Vidya Jagadish launched the Chennupati and Vidya Jagadish endowment fund to support students and researchers from developing countries to visit Australia and pursue collaborative research.
The Indian Ministry of External Affairs said in a statement that an awards committee including the Honourable Vice President and other distinguished members select the awardees, who represent "the excellence achieved by our diaspora in various fields".
Other recipients in 2023 include the Guyana President Mohamed Irfaan Ali, and a businessman who helped evacuate Indian students from Ukraine into Poland when the war with Russia erupted.
Academy Fellow Professor Veena Sahajwalla FAA FTSE received the Pravasi Bharatiya Samman Award in 2011 for her outstanding achievements in science.