Recipients of EMCR mobility grants for France and Europe announced
June 18, 2019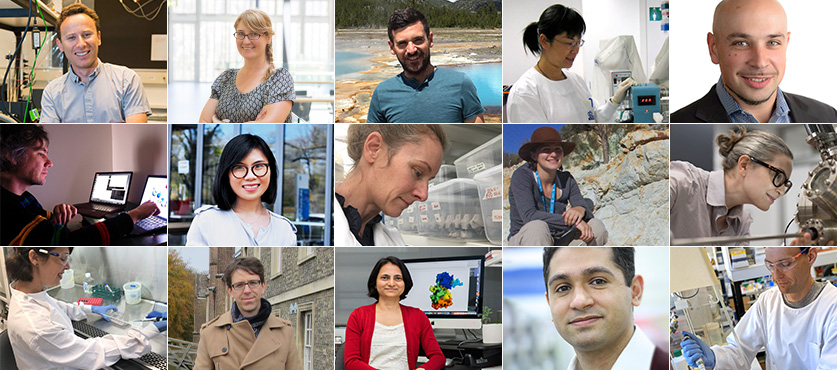 The Academy has announced the recipients of the France and Europe early- and mid-career (EMCR) mobility grants for 2019, who have been awarded a share of the total $71,785 in funding. These grants are intended to strengthen international research networks, providing support of up to $5000 for Australian researchers to travel to France and Europe and work with leading researchers at major science and technology organisations for a period of between 14 and 28 days.
The Rod Rickards Fellowship, which supports researchers to travel to Europe for collaborative research in chemistry or biology, has been awarded to 11 Australian early- and mid-career researchers. The recipients are:
Dr Jessica Allen, University of Newcastle
Dr Ryan Burrows, Griffith University
Dr Xiaoying Cui, University of Queensland
Dr Tim Gould, Griffith University
Dr Meiling Han, Monash University
Dr Clarissa House, Western Sydney University
Dr Jennifer Macleod, Queensland University of Technology
Associate Professor Alister Page, University of Newcastle
Dr Onisha Patel, Walter and Eliza Hall Institute of Medical Research
Dr Mohammad Pourkheirandish, University of Melbourne
Dr Christian Rinke, Australian Centre for Ecogenomics.
Additionally, four Bede Morris Memorial Fund grants have been awarded to support researchers to travel to France for research in any field of natural sciences. The 2019 recipients of the Bede Morris grants are:
Professor Igor Aharonovich, UTS
Dr Kirill Glavatskiy, University of Sydney
Dr Margaux Le Vaillant, CSIRO
Dr Peta Neale, Griffith University.
These mobility grants are possible due to the generous support of the Rod Rickards Fellowships and the Bede Morris Memorial Fund, which continue the legacy of two outstanding scientists, Professor Bede Morris FAA (1927–1988) and Professor Rod Rickards FAA (1934–2007).
More information on the France and Europe EMCR Mobility Grants