Recommended summer reading from our top scientific minds
December 11, 2017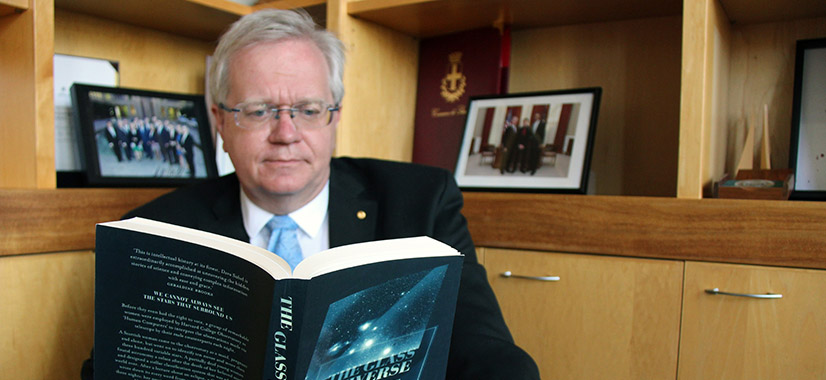 There's nothing like fully immersing yourself in a good book—so what do Australia's top scientific minds recommend you read this holiday season?
The Australian Academy of Science's second Annual Christmas Reading List, released today, contains 31 favourite reads submitted by the Academy's Fellows.
Academy Chief Executive Ms Anna-Maria Arabia said while some Fellows recommend good reads for exploring science, there are plenty of suggestions for escaping it altogether.
'Avid readers may find a few surprises not typically included on a holiday reading list,' Ms Arabia said.
The Bad-Ass Librarians of Timbuktu, Joshua Hammer
Recommended by Professor Georgia Chenevix-Trench. 'I knew there were a lot of important ancient manuscripts in Timbuktu, but I had no idea of the scale, and age of them. The book describes one man's attempt to recover thousands of them from outlying districts and the race to save them from Al-Qaeda, including shipping them down river on pirogues to Djenne to be picked by taxis and re-hidden in Bamako.'
Sand, Wolfgang Herrndorf
Recommended by Professor Bryan Williams. 'This is an engrossing read. It is a thriller, a conundrum and a comedy of circumstances. The concise chapters are headed by quotes from a wide array of literary figures that entice the reader to make the connection.'
Cold Light, Frank Moorhouse
Recommended by Professor Wendy Hoy. 'The essence of the fledgling Canberra, its institutions and personalities; issues of gender and identity and empathy for the human condition; superbly intelligent and insightful.'
The Siege, Arturo Pérez-Reverte
Recommended by Professor David Black. 'During the siege of Cadiz in 1811, a serial killer is on the loose, and to find the murderer, the police commissioner perceives the city as a vast chessboard trying to predict his unknown opponent's next deadly move. Any novel by this author can be recommended, and the translations from Spanish are excellent.'
Fellows also recommend:
Endurance, Alfred Lansing—recommended by Professor Nalini Joshi
Sapiens: A Brief History of Humankind, Yuval Noah Harari—recommended by Professors Boris Martinac and Geoff Fincher
Zen and the Art of Motorcycle Maintenance, Robert Pirsig—recommended by Professor Igor Bray
Radio Astronomer: John Bolton and a New Window on the Universe, Peter Robertson—recommended by Professors Robyn Williams and Joss Bland-Hawthorn
The Glass Universe, Dava Sobel—recommended by Professor Brian Schmidt