Researcher who uncovered the sex life of marsupials awarded Academy's most prestigious medal
December 09, 2019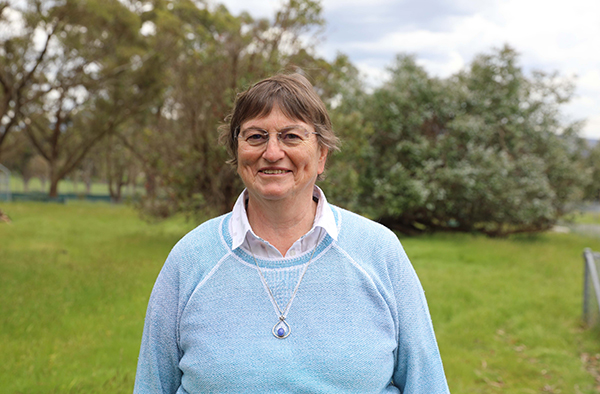 A scientist whose research has transformed our understanding of Australia's iconic mammals has been recognised by the Australian Academy of Science. Professor Marilyn Renfree AO FAA has been awarded the Academy's highest honour in the biological sciences—the Macfarlane Burnet Medal and Lecture.
For half a century the committed reproductive and developmental biologist and conservationist from the University of Melbourne has been using the tammar wallaby, a small macropodid marsupial native to South and Western Australia, to study their reproduction and development.
Professor Renfree has developed contraceptive strategies for kangaroos and koalas and established marsupials as unique biomedical models for understanding human reproduction.
World authority
She is now a world authority on marsupial reproduction and development and has pioneered research on some of Australia's most iconic creatures including kangaroos, koalas and now echidnas.
And with passion for her work as strong as ever, she has no plans of slowing down. Professor Renfree has just embarked on the world's first study of the development of the embryo and newly hatched pouch young from the echidna.
Professor Renfree said hardly anything was known about marsupials when she started out.
"I'm passionately Australian and I really wanted to work on something Australian but when I started honours I said to my prospective supervisors: 'I wanted to do biochemistry and fieldwork.' And they laughed at me. Well, I'm still really doing biochemistry and fieldwork."
Her first paper published from her PhD in 1972 was a Nature publication.
In her distinguished career Professor Renfree has made numerous research breakthroughs. In research with colleagues Professor Renfree conducted the first genome sequencing of an Australian marsupial, the tammar wallaby, providing new information on their evolution.
She also showed that certain genes directly control sexual development during pregnancy and even after birth in marsupials, providing a new understanding of the relative influence of genes versus hormones in sexual differentiation in all mammals. With colleagues she also discovered a new hormone pathway that explains some human disorders of sexual development.
A biological goldmine
Professor Renfree said Australia is sitting on a biological goldmine because it is home to a unique assembly of mammals—the marsupials and monotremes.
"The impact of Australia's recent bushfires on Australian mammals has highlighted Australia and the world's fascination with these special animals. We really need to put more effort, time and money into conserving and doing research on them," Professor Renfree said.
"Australia has the distinction of having the worst record of mammal extinctions of any developed country and that's not a record you want to be proud of."
Professor Renfree said the Academy award is a huge honour.
"I'm receiving it on behalf of all of my students, PhD students and postdocs and collaborators. Without them I could have only done a fraction of what I've done," Professor Renfree said.
She was nominated for the medal by Professor James Angus FAA from the University of Melbourne.
"Professor Renfree is a pioneer and forward thinker who has an ability to excite and inspire scientists from around the world by providing new insights through the study of the unique evolutionary innovations in the reproductive systems of marsupials and monotremes," Professor Angus said.
"The basic science and the clinical impact of her work for humans are as important as the direct benefits of her work for Australia's marsupials. Her research has undoubtedly opened the eyes of the academic world and beyond to the value of these iconic Australian mammals both for their intrinsic interest and as unique biomedical models."
Professor Renfree will receive the medal and give a lecture at the Academy's Science at the Shine Dome event in May 2020. The Macfarlane Burnet Medal and Lecture honours the contributions to science by Sir MacFarlane Burnet OM KB MD FAA FRS Nobel Laureate.