Ten young scientists to represent Australia at Lindau Nobel Laureate meeting
March 04, 2020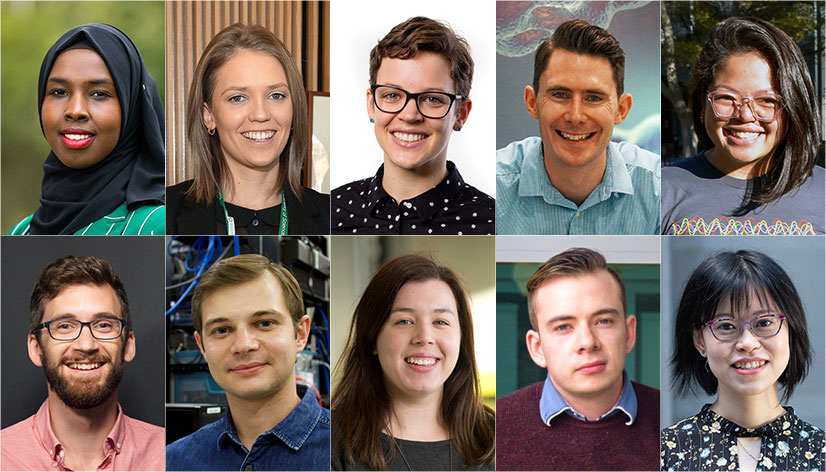 [UPDATE: The 70th Lindau Nobel Laureate Meeting, scheduled for June and July 2020, has been postponed to 2021. The decision was made by the committees of the Foundation and the Council for the Lindau Nobel Laureate Meetings.]
---
Ten outstanding early-career researchers have been selected to attend the highly prestigious annual gathering of Nobel Laureates and emerging scientists from around the world.
The delegates will represent Australia at the 70th Lindau Nobel Laureate Meeting in Germany. They are part of a group of 660 young scientists from 101 countries who will meet with 68 Nobel Laureates from the fields of chemistry, physics, and medicine and physiology, including Academy Fellows Professor Brian Schmidt and Professor Elizabeth Blackburn.
The meeting will provide an opportunity for the young scientists to share their research, experiences and ideas with and gain inspiration from fellow emerging scientists and Nobel Laureates.
The Australian delegation will be led by renowned Australian mathematician and Academy Fellow, Emeritus Professor Cheryl Praeger.
The Australian PhD candidates and postdoctoral researchers attending are:
Dr Ifrah Abdullahi—Postdoctoral Fellow, La Trobe University, who investigates neurodevelopmental disorders in migrant and refugee communities
Ms Nicole Foster—PhD candidate, University of Adelaide, who develops tools for the management and restoration of coastal plant communities facing climate change
Dr Emily Kerr—Postdoctoral Fellow, Deakin University Institute for Frontier Materials, who works on platforms for the diagnosis and management of chronic kidney disease
Dr David Klyne— Postdoctoral Fellow, University of Queensland, whose research in neuro-immunology focuses on understanding acute to chronic pain
Ms W. Y. Sarah Lau—PhD candidate, ARC Centre of Excellence for Engineered Quantum Systems, who studies quantum technologies for secure communication channels
Mr Lukas Michalek—PhD candidate, Queensland University of Technology, whose research focuses on the surface characterisation of soft matter
Dr Yauhen (Eugene) Sachkou—Postdoctoral Fellow, ARC Centre of Excellence for Engineered Quantum Systems, who researches superconducting circuits, quantum fluids and optomechanics
Ms Kate Secombe—PhD candidate, University of Adelaide, who specialises in gastrointestinal physiology and oncology
Mr Adam Sutton—PhD candidate, University of South Australia, who specialises in green analytical chemistry applicable to fields such as nanotechnology
Dr Wenyue Zou— Postdoctoral Fellow, RMIT University, who focuses on applied chemistry research with applications such as sensor technologies
These researchers were nominated by the Academy and selected by the Council for the Lindau Nobel Laureate Meetings. They will receive a grant to enable their attendance at the event, which runs from 28 June to 3 July, through the generous support of the Science and Industry Endowment Fund (SIEF). 
The delegates will also have the opportunity to join a SIEF Research Innovation tour visiting laboratories and businesses in Germany.