'Tour de force' of Australian astronomy given high honour
September 14, 2018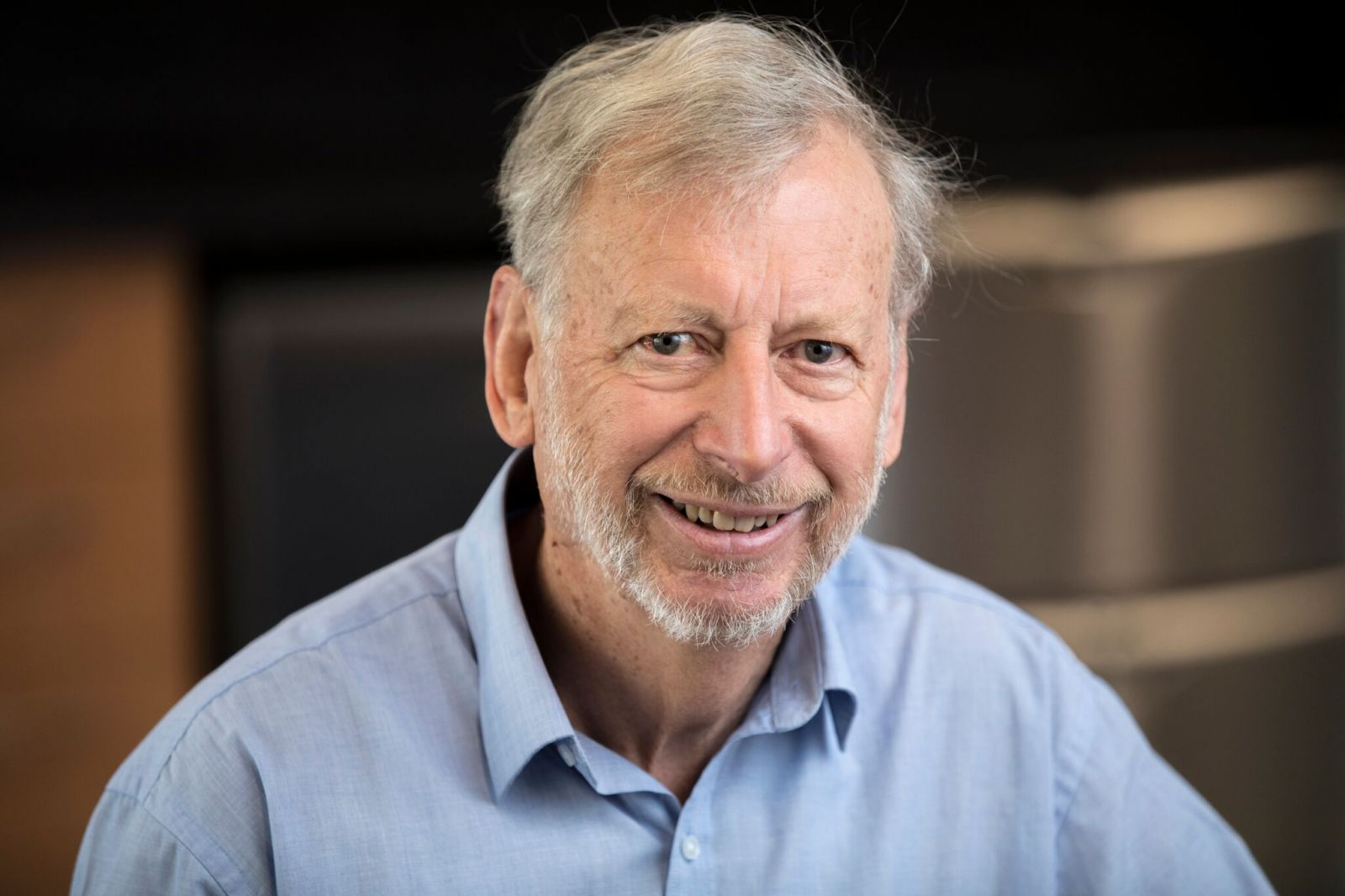 Australian and New Zealand astronomer Dr Richard (Dick) Manchester FAA has been awarded one of Australia's highest honours for work in the physical sciences, the Australian Academy of Science's Matthew Flinders Medal and Lecture.
Dr Manchester, an Honorary Fellow with CSIRO Astronomy and Space Science, is a world-leading authority on pulsars: small spinning neutron stars that send out regular pulses of radio emission, left behind after a normal star has died in an explosion. During his career Dick Manchester has led teams that have discovered more than 1700 pulsars, about sixty per cent of all pulsars now known.
Among the pulsars they discovered is the only known double pulsar, listed by Science magazine as one of the ten top scientific breakthroughs in 2004. The discoveries have been used to test Einstein's Theory of General Relativity, to search for gravitational waves from super-massive black holes in the early universe, to probe magnetic fields in our galaxy and to explore supernova explosions.
Professor Ron Ekers FAA NAS FRS, who nominated Dick Manchester for the award, said he is a 'tour de force' of Australian astronomy.
"His contributions to both international radio astronomy and Australian science have been substantial," Professor Ekers said.
"In 1985, Dr Manchester published a seminal research paper on the Galactic pulsar population and its evolution, which for the first time gave a clear indication of how many pulsars exist in the galaxy, how long they lived and how they evolved."
Dr Manchester co-authored the definitive book on the topic, 'Pulsars', published in 1977 with 1993 Nobel Prize winner Joseph Taylor and is still being cited. In 2008 he was invited to Cambridge to give the inaugural Hewish lecture, named in honour of Antony Hewish, the Nobel Prize winning discoverer of pulsars.
In addition to his research on pulsars, Dr Manchester has also played an important role in the development of radio astronomy instrumentation at CSIRO's Parkes radio telescope. He programmed the first computer delivered to Parkes in April 1969, an 18-bit minicomputer known as the PDP-9, which was used for the first computer analyses of observational data from the telescope.
Dr Manchester said he was greatly honoured to receive the award.
"It has been a huge privilege to be able to follow my instincts in astrophysical research in a relatively unhindered way for the past 50 years and I thank all those that have made this possible," Dr Manchester said.
"Pulsars are fascinating astrophysical objects that tell us a lot about the way the universe works; my research has been a wonderful vehicle for exploring topics as diverse as the theories of gravitation and the structure of the interstellar medium in our galaxy."
Academy President Professor John Shine AC FAA congratulated Dr Manchester on the award.
"Dr Manchester is among only a handful of senior scientists acknowledged by the Academy each year through awards, for their life-time achievements and outstanding contributions to science," Professor Shine said.
Dr Manchester will be presented with the medal at Science at the Shine Dome in 2019, where he will deliver the Matthew Flinders Lecture to leaders in the Australian scientific community.