Two Academy Fellows elected to Royal Society
May 06, 2021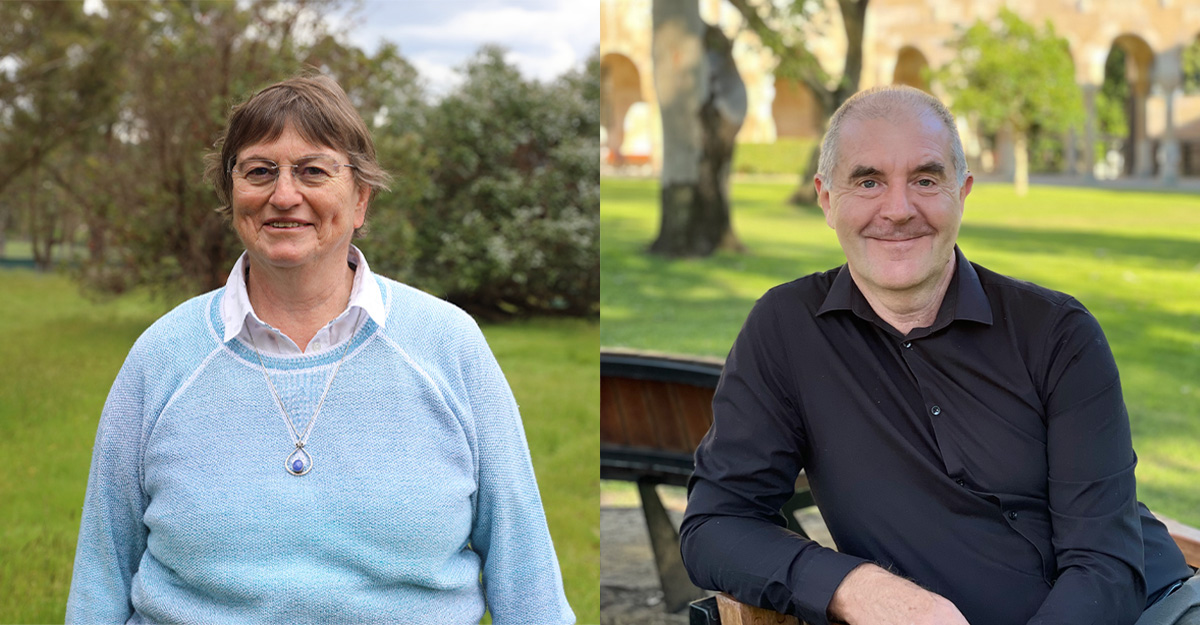 Two Academy Fellows, Professor Marilyn Renfree and Professor David Craik, have been elected as Fellows of the Royal Society, the world's oldest scientific academy in continuous existence.
Professor Renfree said that it was "a little surreal" to hear the news, and Professor Craik said he felt "very excited".
"Stunned might be a better word," he said. "Looking through the list of current and past fellows I am just awe-struck to be amongst them."
They are among 49 Fellows, one Honorary Fellow and 10 Foreign Members worldwide who have been recognised for their outstanding contributions to scientific understanding.
Past Fellows and Foreign Members of the Royal Society have included Lise Meitner, Albert Einstein, Dorothy Hodgkin and Stephen Hawking.
Royal Society President, Sir Adrian Smith, said the global pandemic has "demonstrated the continuing importance of scientific thinking and collaboration across borders".
"Each Fellow and Foreign Member brings their area of scientific expertise to the Royal Society and when combined, this expertise supports the use of science for the benefit of humanity.
"Our new Fellows and Foreign Members are all at the forefronts of their fields, from molecular genetics and cancer research to tropical open ecosystems and radar technology. It is an absolute pleasure and honour to have them join us," said Sir Adrian.
The Fellowship of the Royal Society are the most eminent scientists, engineers and technologists from or living and working in the UK and the Commonwealth. Each year up to 52 Fellows and up to 10 Foreign Members are elected from a group of about 700 candidates.
We asked both Fellows about their election to the Royal Society and what has inspired their work.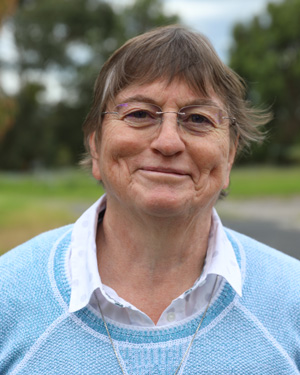 Professor Marilyn Renfree
University Laureate Professor and Ian Potter Chair of Zoology, Department of Zoology, University of Melbourne
Royal Society citation
Professor Marilyn Renfree is a world authority on marsupial biology, conducting physiological, developmental, molecular, and epigenetic studies that greatly expanded our understanding of reproduction and development including original findings about the wallaby, platypus and koala genomes. She discovered that marsupials have functional placentae, sophisticated lactational strategies, and both lactational and seasonal controls of embryonic diapause. Her work on Australian marsupials has revealed novel aspects of mammalian evolution and reproduction giving deeper insights into eutherian mammal biology. She discovered how sexual dimorphisms can be controlled directly by sex-linked genes rather than gonadal hormones and discovered a new androgen pathway explaining certain human disorders of sexual differentiation.
How did it feel when you were notified that you had been elected, from a pool of up to 700 candidates?
It was very exciting to learn of my election and wonderful to have been recognised this way.
Are there any Fellows of the Royal Society who have been a particular source of inspiration for you?
Dame Anne McLaren, who was the first woman to hold office in the Royal Society and with whom I did a post-doctoral Fellowship in Edinburgh; E.C. [Emmanuel Ciprian] Amoroso, renowned placentologist, whom with I had the privilege of co-authoring one of his very last publications during a short sabbatical I had in Cambridge; and of course my husband, Roger Short, who is also a Fellow of the Australian Academy of Science.
What inspired you to pursue your path in science?
My PhD supervisor and Academy Fellow, Hugh Tyndale-Biscoe, as well as my love of the outdoors and my passion to work on reproduction and development of Australian animals as alternative models to the ubiquitous mouse.
Why does science matter, particularly now?
There is nothing more important than science. We benefit from science in every way in our everyday lives, although most people do not think about this. The reason COVID vaccine development was so 'fast' is that it was the result of the previous decades' basic research that enabled, with amazing international cooperation, such rapid progress. In my field of reproduction and development, I quote my husband: "Reproduction is the science of the transmission of life! What could be more important than that?"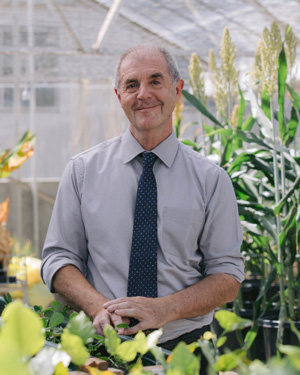 Professor David Craik
Director, Australian Research Council Centre of Excellence for Innovations in Peptide and Protein Science, Institute for Molecular Bioscience, The University of Queensland
Royal Society citation
Professor David Craik has pioneered the discovery, structural characterisation and applications of circular proteins, including the cyclotide family of cyclic plant proteins. His findings have revolutionised the understanding of protein topology and of how cyclic peptides are biosynthesised. He has used insights into natural circular proteins to chemically redesign natural peptides to dramatically improve their biopharmaceutical properties. His methods are used worldwide to address fundamental problems in protein chemistry and have ushered in a new era of stable peptide-based therapeutics.
How did it feel when you were notified that you had been elected, from a pool of up to 700 candidates?
I happened to be at dinner with my wife at a restaurant overlooking the Brisbane River when the email came through on my phone, so we will always remember the moment I was officially notified. Perhaps the thing that touched me most was the kind emails of congratulations that I received from Fellows during the embargo period, amongst them were two Nobel Prize winners. That kindness and recognition is that something that I could never have dreamt of happening when I grew up as a boy in the outer suburbs of Melbourne when no one from my family had ever been to university before.
Are there any Fellows of the Royal Society who have been a particular source of inspiration for you?
Amongst recent fellows, Iain Campbell, a world leader in the field of NMR spectroscopy and structural biology was one I greatly admired, and I was most fortunate to spend a short sabbatical leave in his laboratory in 1991. Sadly, he passed away in 2014, but I remember him as a brilliant and humble role model who had welcomed many Australian scientists to his laboratory. Closer to home I have always been impressed with Peter Colman's work on the structure of neuraminidase that led to the development of the anti-flu drug Relenza.
What inspired you to pursue your path in science?
It was a sabbatical visit to Iain Campbell's laboratory at Oxford in the early 1990s where I determined the structure of an obscure peptide called 'kalata B1', which came from a weedy looking plant called Oldenlandia affinis that grew in the Congo and was used in traditional medicine. The cyclotide structure was quite unique at that time, [and] I wondered whether there might be other examples of such a weird structure in peptides from other plants. That was my excuse to travel around Australia and around the world looking for plants. When it became clear that kalata B1 was not just a one-off peptide, in collaboration with Professor Marilyn Anderson we were able to show that cyclotides are host defence molecules, protecting plants from insect pests. In summary, the inspiration to develop this field came from wanting to understand how nature uses molecules for survival of organisms: this was curiosity-driven research and little did I know it might lead to applied outcomes.
What makes cyclotides special for making pesticides?
Plants makes cyclotides to defend themselves against insects and other pests and pathogens, but not all plants have them. The butterfly pea has a particularly rich suite of cyclotides and defends itself very well against such pests. The Australian company Innovate Ag [which I worked with] has now developed a cyclotide-containing product which is an extract from the butterfly pea plant that is now approved for the protection of other crops such as cotton and macadamia nuts. The great thing about this product is that it is non-toxic to beneficial pollinators such as bees.