Editor's welcome

Hamish Clarke
EMCR Pathways Editor & EMCR Forum Executive Member
Australian Academy of Science
@EMCRForum
Australia's EMCRs, winter is here! So curl up by an exothermic reaction, pop the kettle on and enjoy our latest issue of EMCR Pathways.
We start the July issue with an important piece for all medical researchers from our Deputy Chair, Nikola Bowden. Nikola explores the recent changes to the NHMRC's grant program and how they affect EMCRs.
We then hear from Professor Kylie Ball, a successful academic at Deakin University who is giving back to the EMCR community through her 'Happy Academic' blog.
We double up on Deakin with our next Inspiring EMCR profile of nutrition researcher Katherine Livingstone. EMCRs of Australia, people need to hear your story. Politicians, decision makers, the general public and us, the EMCRs. So get in touch and let's make it happen!
On the first of August the IMPACT7 conference takes place in Melbourne. With an impressive line-up of speakers, the event is all about discovering how science can unlock a better future. Just who locked it up in the first place we will never know, but in this issue of EMCR Pathways we hear from two IMPACT7 speakers, Petra Andrén from Cicada Innovations and Rowan Brookes from Monash University and . There is still time to register to attend the event and we encourage you to use the promo code i7-EMCR10.
This issue we also spend a day On the job with … Cath Latham, recent arrival at the Association for Australian Medical Research Institutes (AAMRI).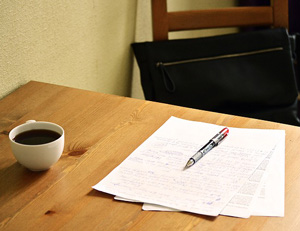 The Victorian Complete Cancer Centre recently held its inaugural postdoctoral symposium with the theme New Frontiers in Cancer Research and you can read all about it here.
Aside from putting together this little newsletter, the EMCR Forum gets up to quite a lot in the name of securing the future of Australian science. This issue you can find out how the Forum has been spending its time.
Thanks as always to Sandra Gardam for her typical excellence in putting together 'Pathways' and supporting the Forum.
If you'd like to contribute anything to EMCR Pathways—a witty or cranky letter to the editor, or your ideal funding package for supporting Australia's EMCRs—then there is simply no defensible reason for not dropping us a line. We look forward to hearing from you.