NHMRC's new grant program announced
Dr Nikola Bowden
Deputy Chair of the EMCR Forum and member of the NHMRC Women in Health Science Working Committee
@nikolabowden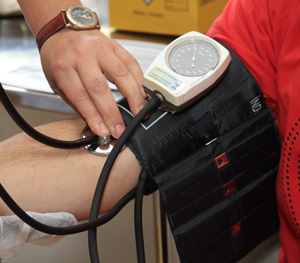 The Australian Minister for Health, Greg Hunt, announced the National Health and Medical Research Council's new grant program on 25 May. The program was the much-anticipated final outcome of the structural review of the NHMRC grant program conducted in 2016.
Improvements to the way the NHMRC distributes medical research funding are primarily aimed at encouraging creativity and innovation, providing more equitable opportunities to all researchers (particularly EMCRs), and minimising the application and peer review burden on the research community. Most of the revised program will come into effect in 2020, with applications being received under the program from late 2018. More information about timing and the next steps
The EMCR Forum was actively involved in the structural review process through submissions from your feedback and representation in the EMCR reference group. We wish to congratulate the NHMRC on undertaking changes that are expected to significantly improve funding opportunities for EMCRs. Although the fine details for each scheme are yet to be released, we have summarised the main improvements for EMCRs from the announcement.
Highlights for EMCRs
Ideas grants
Awarded for innovative and creative projects at all career stages. Major focus of assessment will be science, innovation and significance. Minor focus on feasibility rather than track record. Salary for chief investigators (CIs) can be requested and all CIs considered equal on the application.
Investigator grants
5-years fellowship and research project support to high-performers at all career stages. Full salary can be requested. Full-time project support will be awarded for part-time fellows to support researchers with parental responsibilities.
Synergy grants
5-years of direct research costs including research staff and CI salaries. Diverse teams of researchers will be assessed for their individual records of achievement relative to opportunity. All CIs are considered equal on the application. Assessment will foster and encourage diversity of teams, inclusion of EMCRs will be of benefit to the application.
General conditions
Strict limits on the number of applications and grants held by each researcher. There will be a separate Clinical Trials and Cohort Studies scheme. There is no limitation applying for funding in the strategic and leveraging grant program.
The EMCR Forum will closely follow the roll-out and success of the new grant program. Stay in touch with us via twitter or email for updates.