A thank you letter to EMCRs
Laura Navarro
Australian Academy of Technology and Engineering
@navlala
linkedin.com/in/laura-g-navarro/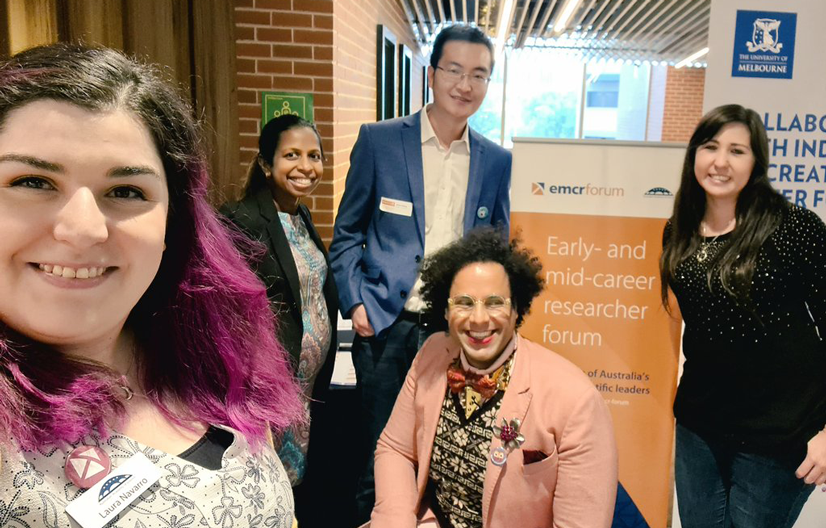 If you follow the EMCR Forum and its activities, you might know me as the person who usually wrote the 'What have we been up to?' articles for this newsletter, sent communications and organised events for the EMCR Forum. Today I write to let you know that I finished my role supporting the EMCR Forum last year and have moved to a new stage in my STEM journey.
It is interesting to think that years ago a career in the STEM sector didn't even feature as one of my possible career options. My background is in international relations and development economics (yes, social sciences, don't judge me). I have done internships in international organisations, worked at an embassy, and even participated in the United Nations General Assembly as the Youth Delegate for Mexico. I was certain that my path was clear and straight forward.
However, despite pursuing the right prospects for my career, I faced some career slumps and not always looked for opportunities that nurtured my passion. It took me a while to recognise that the aspects I loved about my chosen career path were the opportunity to make a difference and support people, and that there is more than one way to do that.
So, in 2017 I decided to take a chance and entered the world of early- and mid-career researchers (EMCRs) in STEM. This decision opened new doors and possibilities I never thought would work for me. From October 2017 to December 2021, I worked at the Australian Academy of Science in the EMCR section supporting the amazing EMCR Forum and delivering the activities of the Theo Murphy Initiative (Australia).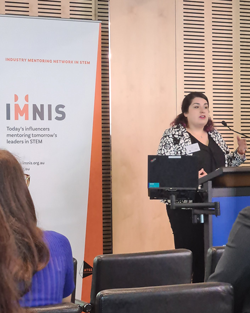 I first joined the Academy as the EMCR Policy and Events officer, to later become the EMCR Program Manager. An important part of my role included working closely with the EMCR Forum Executive to help them achieve their mission of creating more sustainable careers for EMCRs in Australia. Working closely with the Executive was an incredibly inspiring experience that will stay with me for years to come. Their passion and commitment are contagious and tangible, which meant they are ready to do the work. But sometimes it also meant it took a lot of energy to keep them focused and on track when they were attempting too much at once.
During my time working with EMCRs I learned so much about the STEM sector, worked in some inspiring projects, met incredible researchers, and made friendships that will last a lifetime. I also opened myself to the opportunity to put my skills to the test in a whole new environment, amplified my leadership and strategic planning skills and strengthened my commitment to diversity and inclusion.
I wish to thank all the amazing EMCR Forum members and Executive for their trust and openness to work collaboratively. I took a chance with my career to support yours and it led me to a new and stimulating path. I am currently leading a new internship program at the Australian Academy of Technology and Engineering as part of the Industry Mentoring Network in STEM (IMNIS) initiative to empower up-and-coming scientists, technologists and engineers from diverse backgrounds across Australia to build a career in industry.
EMCRs will always have a special place in my heart. You were my introduction to the world of STEM and inspired me to think bigger about my career and how I can contribute to make STEM a more diverse place. I look forward to keep connecting with all of you from my new role.