Welcome to new EMCR Forum Executive members!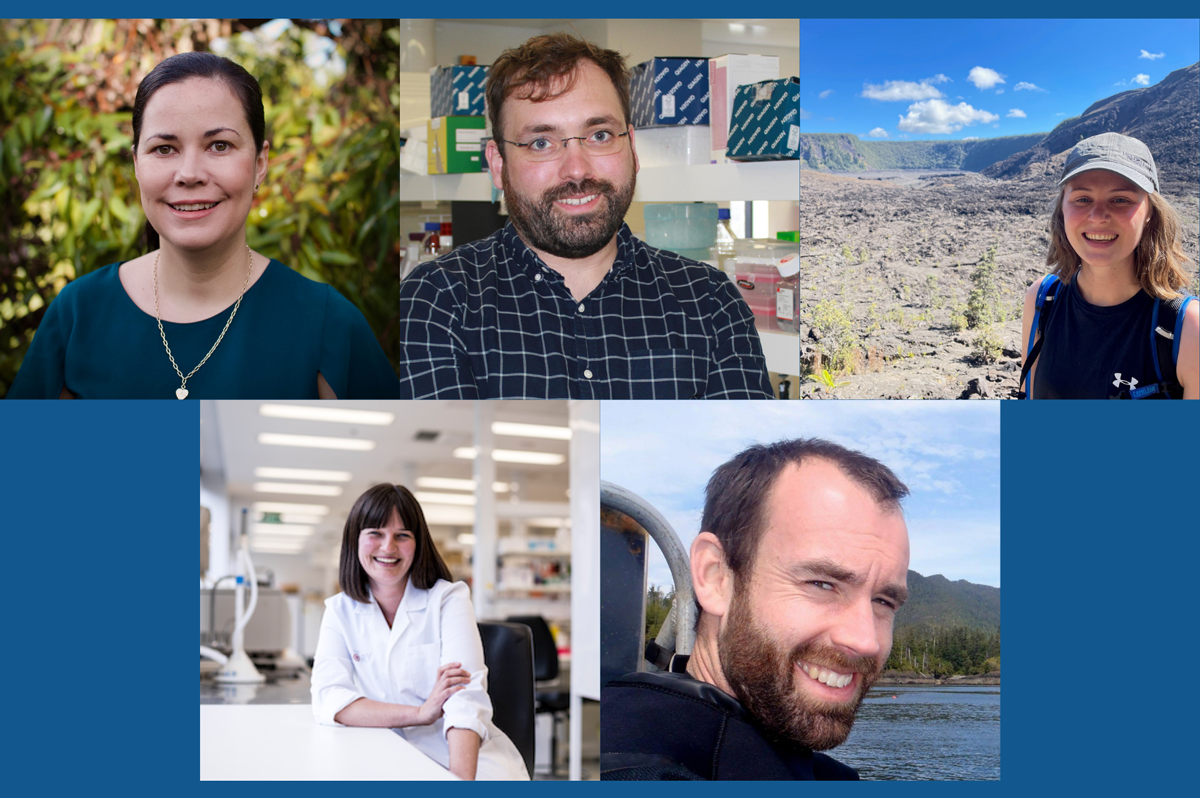 Dr Emma Burrows
Twitter: @embws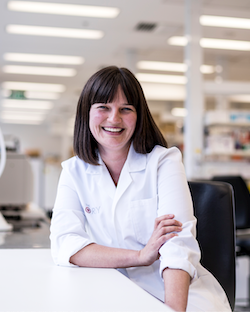 Pronouns: She/her
Position and organisation: Research fellow and Translational Behaviour lab leader at Florey Institute of Neuroscience and Mental Health.
What was your PhD in? I completed my PhD in neuroscience with Professor Anthony Hannan at The University of Melbourne. During my candidature, I explored how genes and environment work together to protect our brain and in particular our mental health. I studied mice with gene variations linked to human psychiatric conditions and housed them in environments containing running wheels and increased opportunities for cognitive and sensory stimulation. I explored how these positive environments boosted mood, ability to learn and brain growth in mice with the gene variations. Following my PhD, I built on this experience by training in Cambridge, UK with leaders in translational assessment of cognition in rodents using touchscreens.
I now lead a lab at the Florey Institute, where my team are working to understand how genetic variations contribute to the expression of complex behaviour in brain conditions ranging from autism to dementia. These conditions have limited biomarkers and are largely diagnosed through behavioural assessment. My team apply clinically relevant assessment methods in our rodent models to allow us to best translate our findings to humans. We've recently developed a new task measuring attention orienting in mice using touchscreen technology. This task enables us to study the way we orient our attention and its relevance to autism in mice for the first time. It is our hope that a greater understanding of the complex neurocircuitry underlying these conditions will allow the development of novel treatments and better management enabling more people to thrive.
Where do you live and where are you from? I live and work in Naarm (Melbourne) on the land of the Wurundjeri Woi Wurrung people of the Kulin Nation. I grew up in beautiful nipaluna (Hobart), lutruwita (Tasmania).
ECR or MCR? MCR.
Why did you want to join the EMCR Forum Executive? I am passionate about sector-wide culture change! I believe that COVID has widened the cracks in our system + accordingly our leaders have a deepened awareness of these. This gives us an opportunity to work with them to bring about structural reform. The EMCR Forum Executive has demonstrated impact over a decade in its advocacy. I am thrilled to bring my passion for this area to the team. An area I would like to explore is how we are rewarded in our sector and in particular the metrics we use to demonstrate our success. This is particularly important for EMCRs who need different ways to demonstrate their impact – we don't have a huge list of publications and endless resources at our fingertips so a system that priorities pubs and grants does not adequately capture our work and potential. I believe that a system that supports different styles of working, leading and innovating is one that will lead to the solutions we so desperately need for a brighter world.
Hobbies and fun facts about you? I'm a people person. I feel so grateful to have such a wonderful partner, three kids, a kelpie, extended family and friends to keep me entertained, busy and nourished. I enjoy meeting new humans too and exploring the world through their eyes, through comedy, theatre, music and art. I wrote the final pages of my PhD above Bennetts Lane Jazz Club – at the time my second home and place of work. I have even practised a little art myself, recently teaming up with renowned Japanese Australian interdisciplinary artist Hiromi Tango to create Wheel, an art installation that explores how we can live actively in the world and stay mentally fit. Wheel is a human-sized rainbow hamster wheel enriched with sensors to measure activity and aims to explore what drives our motivation to keep healthy and active habits in our daily routine.
Dr Emily Finch
Twitter: @DrEmilyFinch and @EarthSciPeople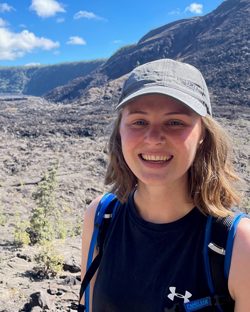 Pronouns: she/her
Position and organisation: Beamline Scientist at the Australian Synchrotron, ANSTO
What was your PhD in? Geosciences – I researched how the metals needed for green technologies like solar panels and wind turbines move through the crust in hot fluids.
Where do you live and where are you from? I live in Naarm (Melbourne), where I also grew up. But I moved from the outer east to the inner north – does that count?!
ECR or MCR? ECR
Why did you want to join the EMCR Forum Executive? I want to make STEM workplaces safe and inclusive for everyone. We know the barriers that women and minorities face in STEM workplaces, which ultimately lead to them leaving STEM careers. Addressing these barriers is crucial for not only creating safe workplaces, but also for ensuring that we have diverse thinking, research and role models at all levels of STEM.
Hobbies and fun facts about you? I find hobbies cathartic and so probably have far too many: netball, roller skating, baking, reading, running, hiking, going to the theatre/movies, and I dabble in crafts every now and then. I also run a website called People of Earth Science, which highlights diverse career paths for Earth scientists and the amazing scientists who work in these careers.
Fun fact: I've snorkelled between two tectonic plates!
Dr Angela Laird
Twitter: @AngelaSLaird and @LairdNeuroLab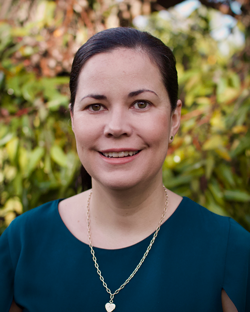 Pronouns: She/her
Position and organisation: Senior Lecturer and head of the Neurodegeneration Treatment Team at Macquarie Medical Science, Macquarie University
What was your PhD in? Neuroscience, focusing on the effects of high-level spinal cord injuries. My research now focuses on studying neurodegenerative diseases such as motor neuron disease and Machado Joseph disease.
Where do you live and where are you from? I live on Dharug country (Sydney), but I grew up on Kamilaroi land (Gunnedah, NSW).
ECR or MCR? MCR.
Why did you want to join the EMCR Forum Executive? I want to encourage positive changes within the STEM research sector. I am passionate about inclusion and equal opportunities for all researchers, to ensure diversity and progress within our fields. I also think that all EMCR researchers would benefit from access to active EMCR networks within their institutes and organisations.
Hobbies and fun facts about you? Lately I'm hooked on listening to podcasts and audiobooks. I've also recently started kayaking and playing handball with my kids.
Fun fact about me is that my first job was as a 'cotton chipper', removing weeds from cotton farms using a hoe and my hands!
Dr Charlie Morgan
Twitter: @charliewmorgan
LinkedIn: linkedin.com/in/charlie-morgan-834132b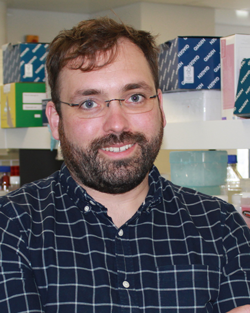 Pronouns: He/Him
Position and organisation: Research Officer and Program Leader, Children's Medical Research Institute
What was your PhD in? Chemistry and chemical biology from the University of California San Francisco. I developed protein and cellular engineering strategies to interrogate cell signaling, including selective proteolysis and phosphorylation.
Where do you live and where are you from? I am currently based in Sydney. I grew up in Oregon, USA and have lived/studied/worked in Ecuador, Mexico, Germany, and most recently the UK as a postdoc.
ECR or MCR? ECR
Why did you want to join the EMCR Forum Executive? I am passionate about broadening participation, education and retention in STEM fields. My global journey in science has shaped my passion and commitment to supporting others, through broadening participation, engaging with diverse stakeholders, and developing opportunities for EMCRs to connect, discuss and learn from one-another. I am excited to join the EMCR Forum Executive, work with other EMCRs, and support longer term advocacy and evidence-based policy recommendations that benefit our community.
Hobbies and fun facts about you? As a child, I spent hours immersed in my imagination and creating new Lego block worlds. Now as an adult, I've replaced the Lego blocks for DNA and amino acids. When I am not at the bench, I love being outdoors, creating new things in the kitchen and travelling.
Dr Rowan Trebilco
Twitter: @RTreb
LinkedIn: linkedin.com/in/rowantrebilco/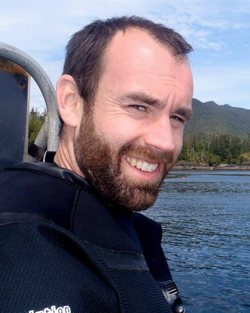 Pronouns: He/Him
Position and organisation: Team Leader, Ecosystem Modelling, CSIRO Oceans and Atmosphere
What was your PhD in? Biology (marine ecology). I studied what drives the structure of reef fish communities – how many fish are on reefs and how big they are.
Where do you live and where are you from? I live in Hobart, Tasmania which is where I'm originally from. I found my way back here in 2014 after about 10 years living, working and studying overseas.
ECR or MCR? MCR
Why did you want to join the EMCR Forum Executive? I'm excited by the opportunity to work with the Forum Executive to help workplaces better support the health and wellbeing of EMCRs by ensuring that they feel included, valued, heard, respected and secure. Very often, research is a toxic environment for EMCRs, making them feel de-valued and insecure, and that in order to succeed, it's necessary to sacrifice work–life balance and, ultimately, personal wellbeing. I think the EMCR forum is well positioned to help establish best practice guidelines and terms of reference for how employers can (and should be expected to) support EMCRs.
Hobbies and fun facts about you? I'm an outdoor multi-dabbler. I've thrown myself at most modes of self-powered exploration and recreation at one point or another – on land, and in and under water. The hobby that has always remained while others have waxed and waned over the years, though, is being a bike nut. These days this obsession is mainly focused on transporting small humans on two wheels… and I've relaxed my definition of self-powered to embrace electric cargo bikes. I also love cooking for my family and reading fiction. Fun fact: I have a PIT (passive integrated transponder) tag in my forearm. It's been there since 2007, when I made a poor decision to accept a dare while doing field work on a subantarctic island. This resulted in the tag going into my arm rather than an Antarctic fur seal.