Welcoming the new Academy of Science Diversity and Inclusion Director
Zach Ghirardello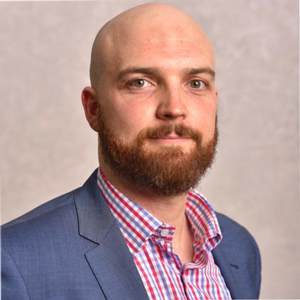 Zach Ghirardello joined the Australian Academy of Science's Diversity and Inclusion team in December 2021 as Director Diversity and Inclusion.
He brings to the role extensive experience in all aspects of diversity and inclusion and has worked with all parts of the economy to advance equity in Australia, and was most recently Membership and Partnership Manager of Diversity Council Australia.
He is passionate about gender equality, social justice and environmental issues.
"My background in the corporate sector has also shown me the benefits of harnessing Australia's scientific contributions with an intersectional lens, through diversity of thought and meaningful representation," says Zach.
"I am excited for the opportunity to join the Australian Academy of Science at a time when diverse thought and inclusive practices are increasingly acknowledged to drive long-term success.
"I look forward to contributing to the Academy's commitment to support excellence in science and empower the next generation of scientists."
Describe a typical day in your job
In my role at the Academy, I aim to ensure we have a strong understanding of the various structural, systemic and cultural barriers that negatively impact diverse communities and develop equitable initiatives to address these barriers.
The Academy's Diversity Strategic Statement 2022-2025 recognises diversity in all its forms as a core pillar of our vision for a scientifically informed Australian community that embraces excellence in science and is guided by and enjoys the benefits of scientific endeavour. The work of the Diversity and Inclusion team is to provide secretariat support and overlook several programs including:
Early- and Mid-Career Researchers Forum
What are the most challenging aspects of your job?
Due to the complex challenges facing the sector, the need for further research and investigation into the barriers preventing broader participation, one of the major challenges is amplifying the voices and experiences of diverse groups.
To learn more about the Academy's recent efforts to amplify the voices and experiences within the STEM community, please see the below articles:
Do you have any advice for EMCRs wanting a better understanding of diversity, equity and inclusion (DEI) initiatives?
Diversity and inclusion (D&I) initiatives that are developed in alignment with evidenced-based approaches, and informed by leading practice approaches, are designed to benefit everyone in the workplace. A common misconception surrounding D&I is that it focuses on 'certain groups', however the evidence suggests that actually everyone benefits. Effective management of workplace diversity is clearly linked to improvements in organisational performance, effectiveness and revenue generation, including:
a workplace that values diversity and is free of discrimination is more productive
greater employee satisfaction leads to improved productivity
reduced employee turnover cuts the cost of having to replace skilled and experienced people
harnessing employee skills and perspectives increases creativity and innovation.
The EMCR Executive has a strong understanding of the intersecting and intersectional structural barriers impacting the STEM workforce and is leading the way in terms of providing opportunities and leadership for the next generation. It's a privilege to support its work in collaboration with the broader Australian Academy of Science.