Gustav Nossal Medal
Status
Nominations for the 2020 awards are now open and will close by 9:00am (AEST) 1 May 2019.
​Refree reports are due by 9:00am (AEST)1 June 2019.
Guidelines
Details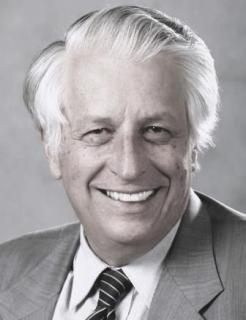 The Gustav Nossal Medal for Global Health has been established to honour the contributions made to fields of cellular immunology, antibody formation and tolerance and vaccine research science by Sir Gustav Nossal, AC CBE FAA FRS FTSE.
The award is open to global health researchers 8 to 15 years post PhD in the calendar year of nomination, except in the case of significant interruptions to a research career, and may include areas such as, but not limited to, infectious diseases, nutrition and vaccine development.
Funds were donated by Lady Tania Feldmann and Professor Sir Marc Feldmann AC FMedSci FAA FRS to establish this award over a 20 year period. It will be presented annually from 2015 and biennially from 2018 and is restricted to candidates who are normally resident in Australia.
The Australian Academy of Science encourages nominations of female candidates and of candidates from a broad geographical distribution.
NB: If a proposed candidate is already the recipient of an Academy early-career honorific award, they will not be eligible for nomination for another early-career or a mid-career honorific award. A mid-career honorific award recipient will also not be eligible for nomination for another mid-career honorific award. Fellows of the Academy are ineligible to be nominated for early and mid-career awards.
The medal is made and designed by the Royal Australian Mint, Canberra.
Awardees